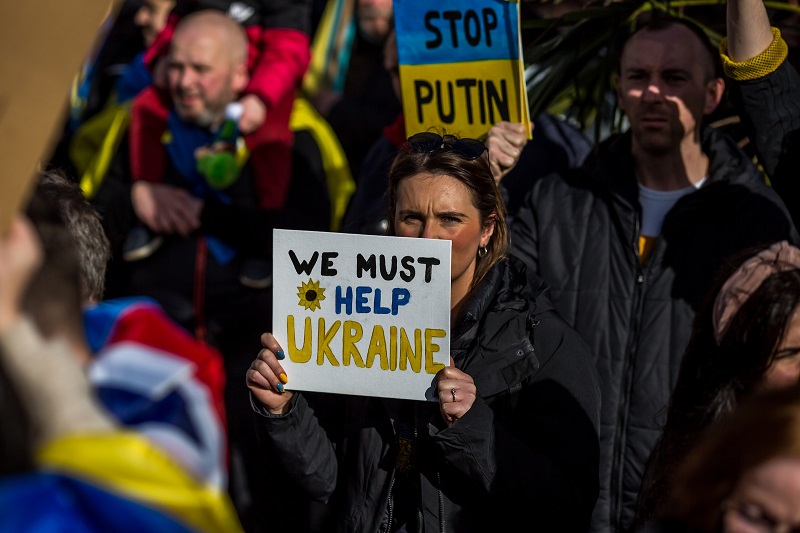 'Russian forces have no real strategy, only brutal tactics'
'Russian forces have no real strategy, only brutal tactics'
Is Vladimir Putin's 'special military operation' in Ukraine genocide? "As bombs rain down on us, I have no doubt," said Oleksandr Mykhed, a writer and member of PEN Ukraine. Let's hear his story and possibly put an end to the raging debate once and for all.
Over the past few days, Oleksandr and his wife, Olena, have discovered a new way to sleep. Their bodies have become so accustomed to constant air-raid alerts that now they balance on the edge of a deep slumber and employ special listening techniques throughout the night.
The whole body transforms into a giant ear, and in a moment, the sound of an approaching rocket will pull them out of their sleep.
As usual, Oleksandr and Olena jump out of bed and reach the corridor. The two-wall rule creates an illusion of safety. But the duo knows well no walls could shield them from a direct hit by a Russian missile or an Iranian Shahed drone.
Keep Reading
Their pet dog, Lisa, would already be hiding in the corridor. She will be looking for a safe place which, unfortunately, cannot be found in the city, the Ukrainian said.
People in the capital, Kyiv, heard 32 air raid alerts in May 2023, with 23 of them during the night. The air defence forces could bring down 169 drones and 85 missiles.
New Habits And Defence Mechanisms Developing Each Day
While life does not stop during the genocide, life's stream is being broken, Oleksandr stressed.
Continuing, he said the Russian troops blew up the Soviet-era Kakhovka Dam near Kherson, paving the way for the unstoppable, wild water submerging scores of settlements and upending the lives of tens of thousands. The ecosystem has taken a hit.
And additionally, the temporarily occupied Crimea might be left without fresh-water supply, while the Zaporizhzhia nuclear power plant could collapse as it requires water from the hydroelectric dam to be cooled down.
What was behind the thinking of the Russian occupying troops?
Oleksandr questioned. Could it have been just a panicky attempt by Russia to somehow deal with a potential Ukrainian counteroffensive?
The Russian troops have no real strategy, he stressed, adding there are just brutal tactics based on a couple of concepts. While the first one is "just maybe, it will work out somehow", the second one is a methodical, everyday genocide.
Western colleagues say classifying Russia's actions as the genocide of Ukrainians would be almost impossible, Oleksandr stressed, trying to reassure all that when genocide puts its footsteps on your lands, it will be easily recognisable.