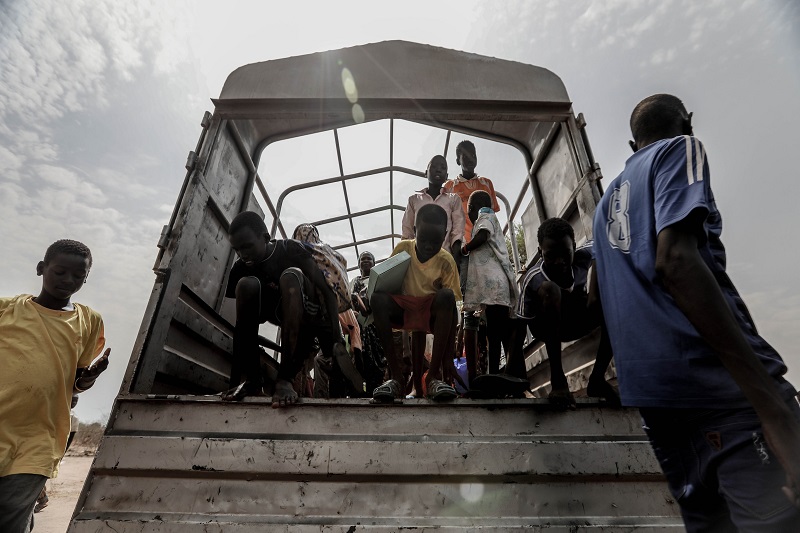 What must we do for the World Refugee Day to actually matter?
What must we do for the World Refugee Day to actually matter?
A teenager from war-ravaged Syria, Fadi, miraculously survived one of the deadliest migrant boat disasters in the Mediterranean. A fishing boat carrying an estimated 750 refugees capsized off Greece in international waters on June 13.
While just 104 people have been rescued from the vessel, scores of bodies have been pulled from the water and many more have washed ashore. Hundreds are still missing, including dozens of women and children present on the lower deck of the 30-metre boat.
Fadi survived. A photograph shows a visibly emotional young Syrian meeting his older brother, Mohammed, who had rushed to Kalamata to see him. The two could not embrace as the teen was still in a confinement area made for the survivors.
Keep Reading
But Little Will Change
The latest episode of this seemingly endless chaos occurred days before the UN was set to 'celebrate' World Refugee Day, marked on June 20 each year. Most references to this day by numerous international organisations seem to emphasise positivity and empowerment.
The contradictions of the discussions concerning refugees should be too obvious to miss. But we often do. Lavish dinners will be served around the world, diplomats will demand action, intellectuals will enunciate the responsibilities of governments, and many will clap.
But little will change. Over 23,000 migrants went missing or drowned while trying to reach Europe between 2014 and 2022. But the actual number could be much higher as there are no official figures on how many people sailed off on these deadly journeys in the first place.
World's Refugees Are Not "Celebrated"
The identity of the victims should have been a major clue as to why people take such risks to European shores, where they often still encounter great hurdles, including racial discrimination. But when have we ever confronted the real culprits?!
In reality, the world's refugees are not "celebrated". They are seen as a burden and not an opportunity to fix the underlying problems that led to their original migration. Therefore, for the World Refugee Day to actually matter, we need an honest and deep understanding first.