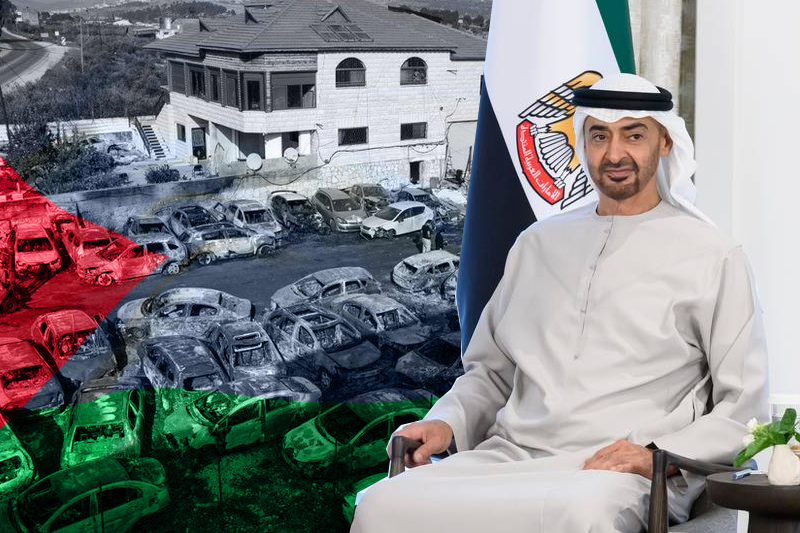 Sheikh Mohamed orders $3 million in aid for Palestinian town of Hawara
Sheikh Mohamed orders $3 million in aid for Palestinian town of Hawara
In another crucial financial and humanitarian assistance to the war-ravaged area, UAE President HH Sheikh Mohamed bin Zayed Al Nahyan recently ordered $3 million in aid to support the reconstruction of the Palestinian town of Hawara and help victims recovering from violent incidents from last month.
The landmark initiative will be implemented by Abu Dhabi's Department of Municipalities and Transport in co-operation with the Emirati-Palestinian Friendship Club, state news agency WAM reported. The department held meticulous discussions on the distribution of the funds with a visiting Palestinian delegation, which included the town's mayor Moeen Dmaidi.
Last month, one Palestinian was killed and a number of others badly injured when scores of enraged Israeli settlers ran through Hawara's streets wielding different weapons, setting dozens of houses and cars on fire after the fatal shooting of two settlers by a Palestinian gunman.
Keep Reading
Amid the worsening violence in the occupied Palestinian territories, the Emirates in February requested a UN Security Council meeting to take stock of the matter and find effective solutions. Lana Nusseibeh, UAE's Ambassador to the UN, expressed her deep concerns over the escalating violence in the area and called for the meeting to address it "immediately".
The recent donation underscores the Emirates' steadfast support for Palestine and its people, said Dr Anwar Gargash, diplomatic adviser to the president.
Last December, the UAE delivered 85 tonnes of medicine and medical supplies to support hospitals in Gaza. And a few months earlier, in July, a $25 million grant from Sheikh Mohamed saved a non-profit clinic in East Jerusalem struggling to pay salaries and costs from shutting down.
The UAE president reaffirmed the country's stance on November 29 – the International Day of Solidarity with the Palestinian People. He reiterated the Emirates' support for the Palestinian people's right to an independent state on 1967 borders, with East Jerusalem recognised as its capital.