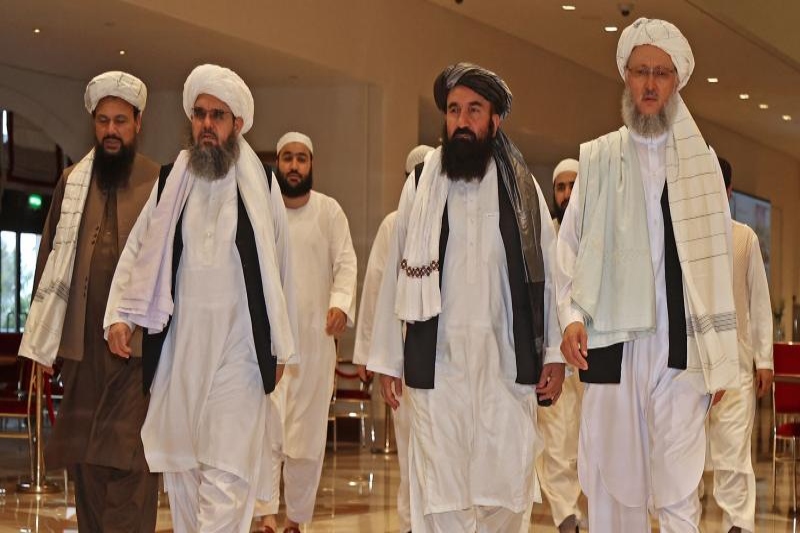 doha meet with taliban
U.S. delegation expresses concern over rights abuses in Afghanistan at Doha meet with Taliban
Qatar
The United States (U.S) delegation expressed deep concerns over human rights abuses in Afghanistan during its meeting with Taliban representatives at Doha in Qatar.
The US state department said that the team discussed the Afghanistan situation with the Taliban and asked the ruling Islamic militant group to take necessary action to protect the rights of citizens of Afghanistan. The team was led by US special representative for Afghanistan Thomas West.
The US delegates also urged the Taliban to take additional steps to form an inclusive and representative government.
Taliban delegates
Reportedly, The Taliban delegates urged U.S. officials to unfreeze Afghan state assets and remove sanctions. U.S. Special Representative for Afghanistan Thomas West and Taliban Foreign Minister Amir Khan Muttaqi both led their respective delegations at the talks in Doha.
Taliban Foreign Ministry spokesman Abdul Qahar Balkhi wrote on Twitter about the meeting. He wrote, "IEA delegation led by the Afghan Foreign Minister H.E. Mawlawi Amir Khan Muttaqi held two-day detailed discussions with US Special Representative for Afghanistan Mr. Tom West & accompanying senior interagency delegation."
In his tweet, he further talked about exchanged views about political, economic, health, education, security & humanitarian issues including discussions about necessary facilities in banking & liquidity availability.
U.S. State Department spokesperson Ned Price
U.S. State Department spokesperson Ned Price said that the U.S. delegation emphasized the importance of the safety of Afghanistan citizens including the protection of the rights of its women, girls, and minorities.
Related Posts
The U.S. delegation also talked about the safe release of Mark Frerichs, an American civil engineer who disappeared in Afghanistan in 2020. This engagement is a continuation of pragmatic diplomacy on Afghanistan in coordination with Allies and partners.