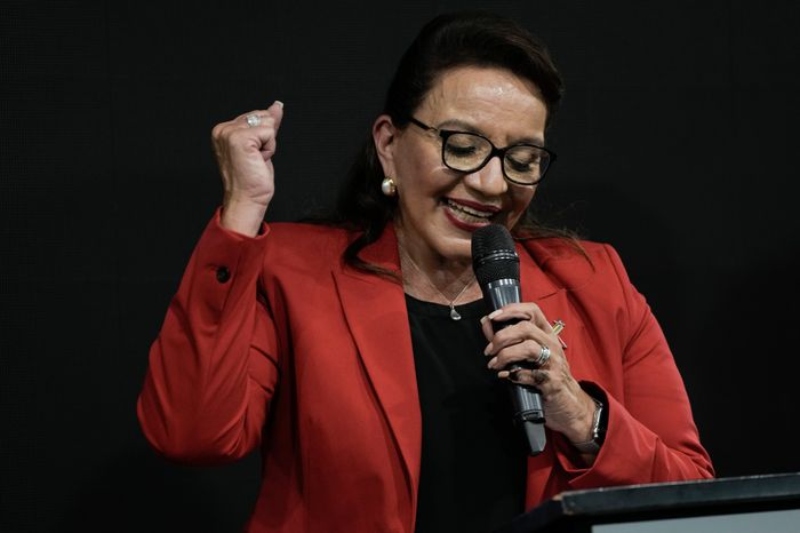 xiomara castro
Honduras: Castro to become first woman president as Asfura concedes defeat
America
In the Honduras election, Nasry Asfura, the ruling party candidate, has conceded to Xiomara Castro, his opposition rival, who will become the country's first female President.
The National Party contender called Castro "president-elect", saying he visited his opponent at her home to congratulate her on Sunday's vote.
Asfura's move will end his group's 12-year hold on the struggling central American country.
"I want to say it publicly that I congratulate her on her victory," Asfura stated in a video broadcast alongside photos of the two rivals smiling and hugging.
It merits mentioning that the electoral council has not officially published preliminary vote totals for the presidential race, but early results point to a clear majority for Castro's Libre party and its allies.
Related Posts
Castro had piled up a lead of almost 20 per cent over Asfura, but the result was held in suspense by a slow vote count at the electoral council.
Meanwhile, the U.S. Secretary of State, Antony Blinken, also congratulated Xiomara Castro, saying Washington was keen to work with her.
"We congratulate Hondurans for the peaceful participation, the high voter turnout, and active civil society engagement signalling an enduring commitment to Honduras' democratic process," Blinken said.
On the other hand, National Party chief David Chavez said that his party would "readily accept" the role of "constructive opposition". Chavez said his party was ready to work with the incoming administration.
The concession signifies an end to a turbulent period under the National Party, having been dogged by corruption accusations scandals, specifically during the terms of outgoing President Juan Hernandez.
The outgoing President has been deeply unpopular and has also been named in a drug trafficking case in a U.S. federal court. Even though he has denied any wrongdoing, he could face an indictment after leaving office.