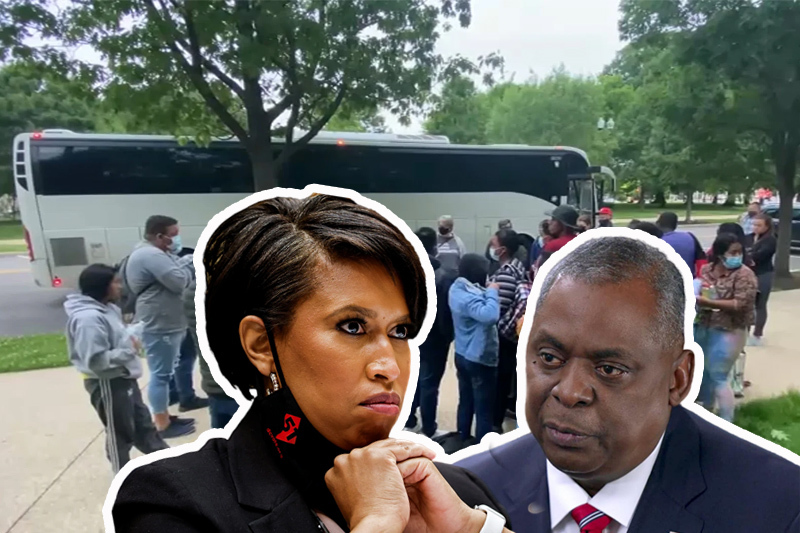 pentagon denies
Pentagon will not help for National Guard migrant help
The Pentagon has rejected a request from District of Columbia for assistance of National Guard in dealing with, what the mayor called a "growing humanitarian crisis", which has been prompted by influx of thousands of migrants from two southern states. These migrants are being transported from the southern states in buses.
What was DC's request for migrant help?
Defense Secretary Lloyd Austin has declined to provide National Guard personnel and the use of the D.C. Armory for assisting with the reception and handling of migrants into the city, as noted by U.S. defense officials. Mayor Muriel Bowser said on Friday that the district will work on sending a "more specific" amended request. She noted that this might be the first time a request by D.C. for National Guard has been denied by Pentagon.
Bowser, the Democratic mayor of District of Colombia had last month formally asked the White House for an "open-ended deployment of 150 National Guard members per day" and also a "suitable federal location for a mass housing and processing center", while tagging the D.C. Armory as a logical candidate.
Why thousands of migrants are arriving in Washington?
During the spring, the Republican governors of Texas, Greg Abbott and Arizona, Doug Ducey, had announced plans of sending thousands of migrants to Washington, D.C. This decision was made after President Joe Biden had issued lifting off of an emergency health order from pandemic era that had capped the numbers of migrants entering the country seeking asylum.
"As of mid-July, about 5,200 migrants had been bused from Texas to D.C. since April. As of August 3, more than 1,300 had been sent from Arizona since May. The governors call the practice a voluntary free ride – paid for by state taxpayers — that gets migrants closer to family or support networks," noted ABC News.
Browser has appealed the Biden administration and Pentagon to consider the request, warning that this humanitarian crisis of migrant influx is only going to worsen. "We need the National Guard. If we were a state, I would have already done it."