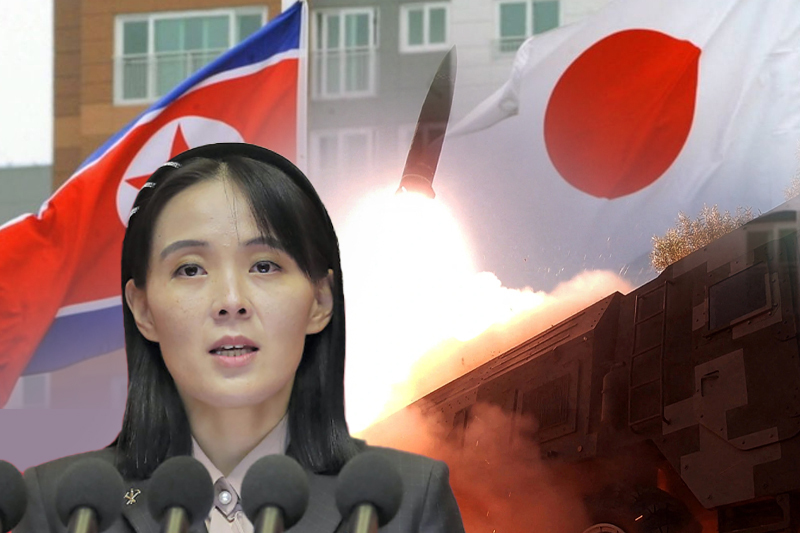 north korea slams japans military build up warns of counter military measures
North Korea slams Japan's military build-up, warns of counter-military measures
North Korea has condemned Japan's new and "planned" military build-up under its new security strategy, warning of major counter-military measures by Pyongyang.
The remarks were made by a spokesperson of Pyongyang's foreign ministry. The statement was carried out by the official news agency of North Korea KCNA (Korean Central News Agency).
On Friday, Japan announced a $320 billion plan for a military build-up under Tokyo's new security strategy, the biggest since the Second World War.
The spokesperson of Pyongyang's foreign ministry said in a statement, "Japan is bringing a major security crisis on the Korean Peninsula and in the East Asia region by adopting a new security strategy."
The spokesperson said that Japan's new move was a violation of the United Nations Charter. The official further warned of decisive military measures against Japan. The North Korean official labelled the move as a "new aggression policy."
Keep Reading
Under Japan's biggest military build-up, Japan will buy missiles capable of striking China as regional tensions between the two countries grow. Japanese Prime Minister Fumio Kishida said that the latest move was an answer to the various security challenges that his country can face.
Yoji Koda, a former Maritime Self-Defense Force admiral, also appreciated the latest decision of the Japanese government.
According to the Japanese government, the ongoing Russia-Ukraine war could prompt China to attack Taiwan. According to Japan's strategy paper, "The strategic challenge posed by China is the biggest Japan has ever faced."
Earlier this week, Taiwan President Tsai Ing-wen urged Japan to enhance greater defence cooperation. Tsai Ing-wen also called for cooperation in the economy and trade.
Since January 2022, North Korea has launched a record number of ballistic missiles. North Korea also increased its efforts to upgrade its military capabilities. It tested long-range cruise missiles and short-range ballistic missiles, including the new Hwasong-17 ICBM (Intercontinental Ballistic Missile).