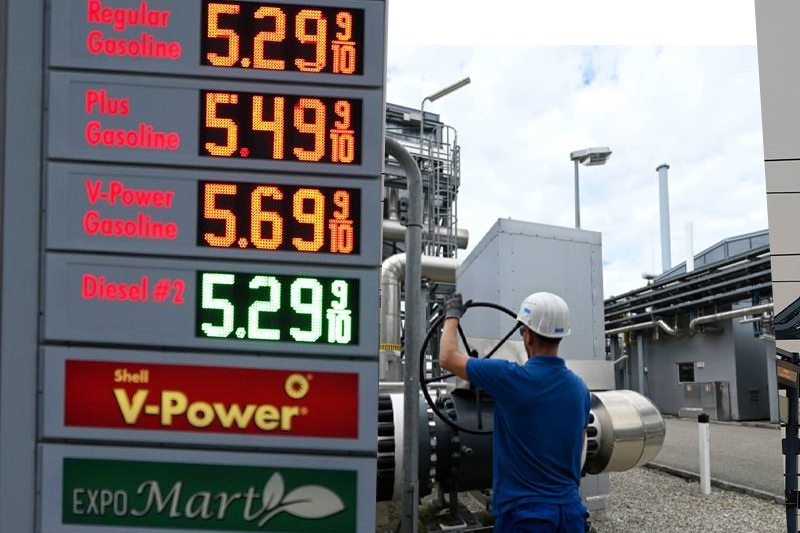 gas price caps in europe run the risk of escalating energy crisis
Gas price caps in Europe run the risk of escalating energy crisis
The region's energy crisis could get worse as a result of Europe's decision to control natural gas prices by reducing supply.
This week, the nations of Europe came to an agreement to cap gas prices, putting an end to months of political squabbling over whether or not to become involved in the energy market. The approach, however, may leave the area exposed to limited supplies and increased competition from Asia, even though it may help minimise excessive price swings.
According to experts at Goldman Sachs Group Inc., including Samantha Dart, a price restriction without a corresponding demand cap runs the danger of escalating Europe's gas supply deficit by promoting consumption. This might restrict the supply globally the next year and, in the worst event, compel countries to ration gas.
Furthermore, the cap will make it harder for importers in the area to considerably raise their offers to acquire supplies of liquefied natural gas. The industry has cautioned that if prices in Asia are greater than the caps in Europe, LNG shipments will favour Asia just as China's demand awakens with the relaxation of Covid Zero restrictions.
Keep Reading
The same exporters, including the US and Qatar, are in competition for supply with LNG buyers in Europe and Asia. One advantage of the cap is that it would lessen the possibility of price spikes and uncontrollable bidding wars for spot shipments between the two zones. As importers competed for spare supply over the past year, the two markets have grown increasingly connected. Asian LNG prices closely track changes in Europe.
If there are "adverse impacts," the European policy, which is scheduled to go into force in February, could be revoked. A significant shift away from exchanges and toward the less transparent market may occur from the cap's exclusion of over-the-counter trading.
The price of natural gas will be capped at €180 per megawatt-hour, or around $56 per million British thermal units, by the EU. Gas prices must be above the ceiling for three days as well as somewhat above LNG prices in order for the tool to be activated. The cap would have been in use on more than 40 days in August and September if it had been implemented at the beginning of this year.
Between August and September, the price of Asian LNG was above $56 per million Btu for around two weeks.
Several Asian LNG importers, who suffered as a result of the domino effect of rising European rates following Russia's invasion of Ukraine, are celebrating the price cap, according to dealers. This year, spot prices in Asia fluctuated between $19 to a record-high $85, prompting a number of cash-strapped importers to abandon their plans to get supplies.