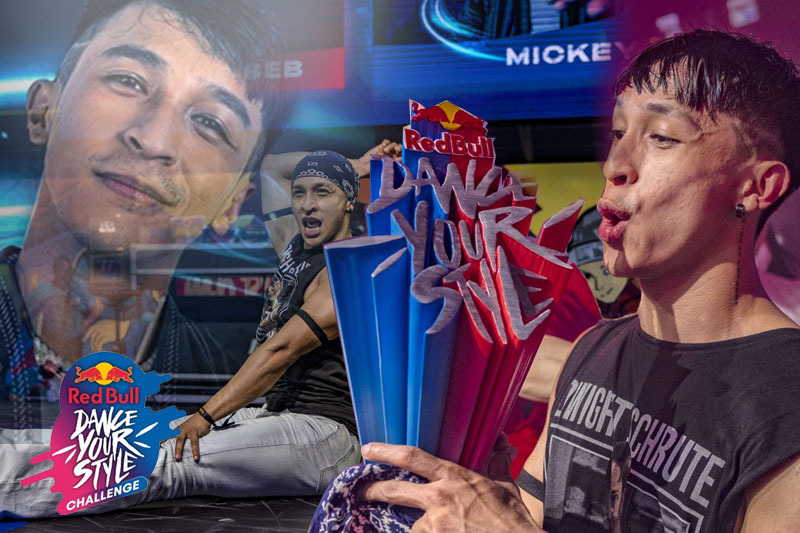 mickey yatar takes first place in the global street dance competition
Mickey Yatar takes first place in the global street dance competition
Mickey Yatar put everything he had on the dance floor in order to win the national finals of the Red Bull Dance Your Style competition and gain the privilege to represent the Philippines in the world finals this year.
At the Bonifacio High Street Amphitheatre on July 23, the winner of the street dance competition was announced to be the pride of Baguio City. He defeated another contestant named Carlos "Taz" Naval Jr.
Yatar has stated that he intends to seek the advice of the Top 16 dancers as he prepares to represent the country in the international dance competition. During the national finals, each of the dancers in the Top 16 more than lived up to the hype with their pure skills.
The first thing that comes to mind is checking out the top 16. Yatar stated, "They all have wonderful ideas because some of them are my teachers and closest friends. Before I begin my preparations, I would like to consult with them and get more pointers from them."
Related Posts
In December, the Red Bull Dance Your Style world finals will take place in Johannesburg, South Africa. Yatar will be competing against the greatest dancers from around the world in this event.
Yatar, who is now 30 years old and won an all-Asia competition in Bali, Indonesia, thinks that he can serve as an example to a younger generation of street dancers.
"Just start. Simply get started without comparing yourself to anyone else. Let's get that out of the way first," he stated. "And after that, the second step is to take things at a measured pace. Take your time and enjoy kasi marami kayo matutunan (you'll learn a lot). Find someone who you can put your faith in and who will encourage you to be receptive to criticism."