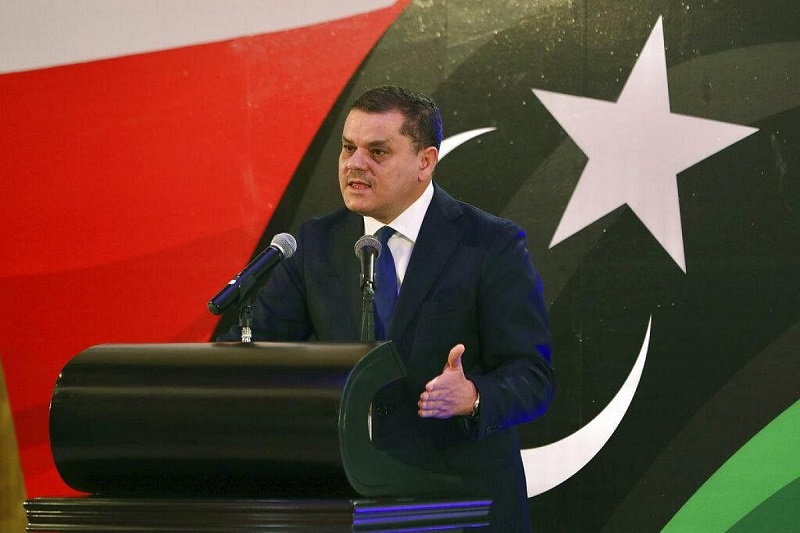 libyan prime minister survives an assassination attempt amid the ongoing crisis
Libyan Prime Minister survives an assassination attempt amid the ongoing crisis
Last updated on February 17th, 2022 at 10:48 am
Libya -Libyan Prime Minister Abdul Hamid Dbeibah survived an assassination attempt on Thursday when bullets hit his car.
The incident took place when Dbeibah was returning home. A source told Reuters that Dbeibah escaped unharmed. The source described the incident as a clear assassination attempt. The alleged incident comes amid intense wrangling for control of Libya between its eastern parliament and Dbeibah's Government of National Unity (GNU). Reportedly, the attackers fled from the spot after hitting Dbeibah's car with bullets. Further investigation is underway on this matter.
If the attempt is confirmed, it would aggravate the crisis over control of the country. Reportedly, the prime minister said that he would avoid a vote scheduled by the eastern parliament later on Thursday to replace him.
Related Posts
Dbeibah was appointed in March as head of the United Nations-backed GNU. He was meant to oversee the run-up to an election in December. However, arguments between factions and bodies of state delayed the December election. The election commission chief, Imad el-Sayeh, said that the country was unable to hold December 24 elections because of legal problems.
According to Reuters, armed forces have mobilized more fighters and equipment in Tripoli over recent weeks because of the ongoing crisis.
Libya has been suffering ever since the 2011 NATO-backed uprising ousted Muammar Gaddafi, who was later killed. In 2021, presidential and parliamentary elections were devised through an UN-backed political roadmap. It was a part of a plan to end a decade of chaos and violence in Libya after the 2011 NATO-backed uprising.
Reportedly, the parliament, which mostly backed eastern forces during the civil war, has declared the GNU invalid. The parliament said it will hold a vote to name a new prime minister to form another government. However, the UN's Libya adviser has recognised the GNU. Libya now finds itself divided between warring factions in the east and west.