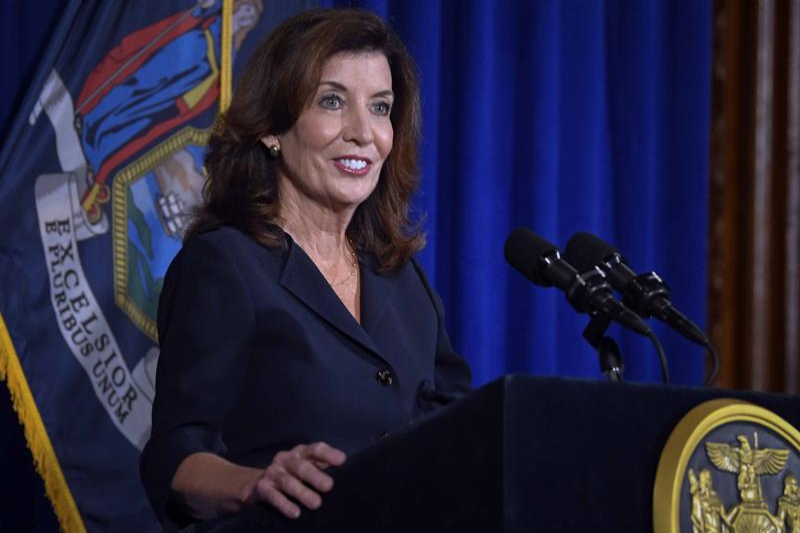 kathy hochul new york's new governor
Kathy Hochul Takes Charge in Crisis Mode as New York's new governor
In the recent turn of events, Kathy Hochul has been announced as New York's 57th governor. She will be the first woman ever to hold the position. This happened after the disgraced Governor Andrew Cuomo's resignation goes into effect and he hands over the reins of state government.
Hochul has been Cuomo's lieutenant governor since 2015 and now will take over the complicated machinery and immense power of state government. During her term as well, she is expected to face enormous challenges as she assumes authority over an executive chamber mired in scandal and a state struggling with myriad crises created by the COVID-19 pandemic.
A few of the issues, to begin with, are naming her lieutenant governor, rise in Covid cases due to the Delta variant inspite of the solid vaccination rate, New York's precarious economy and educational reopenings and expiration of the eviction moratorium.
Related Posts
The 62-year-old governor Hochul will have to repair the damage of her predecessor Cuomo who resigned from the position in a wake of the scandal. Many believe that Hochul has to come in and heal Albany somehow after decades of corruption and bullying. She has to take the front charge in the toxic environment which includes sexual harassment and assault that's just rampant and out in the open now.
Ex-Governor Cuomo had to step down after serious sexual allegations were reported against him by 11 women. Along with this, he was also facing a legislative investigation into whether he misled the public about COVD-19 deaths in nursing homes to protect his reputation as a pandemic leader. It is said that he improperly got help from state employees in writing a pandemic book that net him $5 million.
Current Governor Hochul is a resident of the Buffalo area and says that she is prepared and pledged to run a "completely ethical" administration and change the culture that enabled the governor's harassment, and promised transparency with regards to data on nursing home resident deaths.