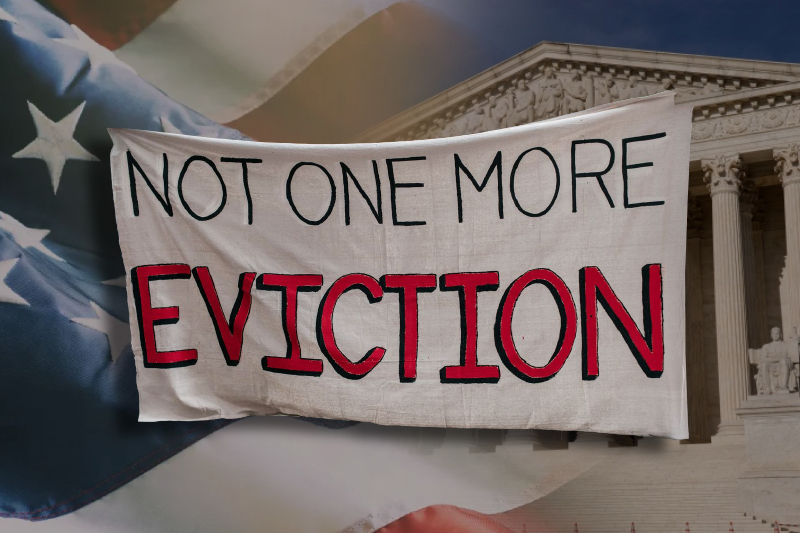 biden's eviction moratorium
Supreme Court shot down Biden's eviction moratorium
Yesterday Supreme Court struck down the Biden administration's eviction moratorium in a 6-3 decision. The Centers for Disease Control and Prevention issued the moratorium to cover counties with the substantial and high spread of Covid. The order was issued after a previous moratorium expired on July 31 during the Trump administration.
An official from the White House said on the matter that it would be one thing if Congress had specifically authorized the action that the CDC has taken. But that has not happened.Although, CDC has imposed a nationwide moratorium on evictions in reliance on a decades-old statute that authorizes it to implement measures like fumigation and pest extermination. Rather it also strains credulity to believe that this statute grants the CDC the sweeping authority that it asserts.
Related Posts
Clearly, President Biden acknowledged that the moratorium would likely be struck down. He said that the bulk of the constitutional scholars say it's not likely to pass constitutional muster. But at a minimum, by the time it gets litigated, it will probably give some additional time while we're getting that $45 billion out to people who are in fact behind in the rent and don't have the money.
Bob Pinnegar, who is the president and CEO of the National Apartment Association said that if there's going to be a tsunami of anything, there's a tsunami of debt out there. White House Press Secretary Jen Psaki said that the Biden administration was "disappointed" by the decision, but pushed other local authorities to prevent evictions on their own authority. Some states, including California and Maryland, have temporarily banned evictions during the height of the Delta variant.