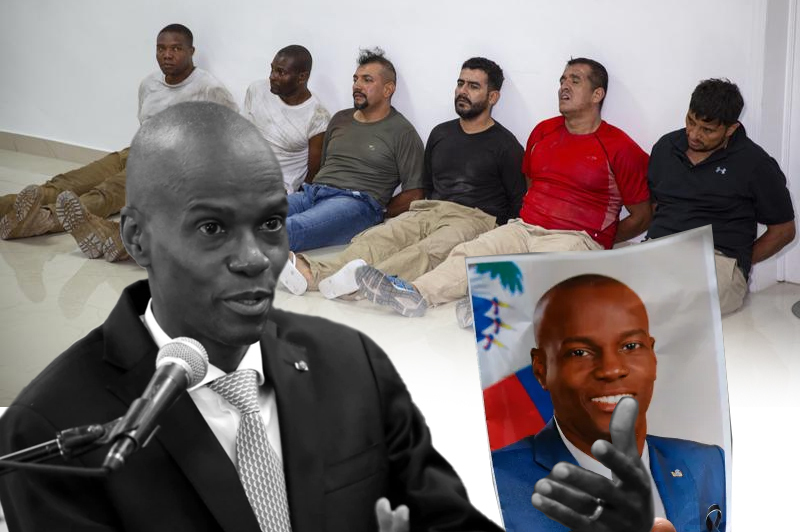 Jovenel Moise: US arrests four more people over plot to kill Haiti's president
Jovenel Moise: US arrests four more people over plot to kill Haiti's president
US federal agents arrested and charged four more people for alleged roles in the plot to assassinate Haitian President Jovenel Moise in 2021, authorities said on Tuesday.
Moise was shot and killed in his private residence in the capital, Port-au-Prince, reportedly by Spanish-speaking foreign mercenaries. The incident plunged Haiti, which was already struggling with natural disasters, economic crisis, and rising violence, into further turmoil.
Eleven suspects are now in US custody, according to the Justice Department.
Among the new individuals arrested, Venezuelan-American Antonio "Tony" Intriago, who is the owner of a Florida-based CTU Security, hired former Colombian soldiers allegedly tasked with killing Moise, according to authorities. He has been charged with conspiracy to kill or kidnap a person outside of the US, among others.
Colombian citizen Arcangel Pretel Ortiz, operator of the affiliated CTU Federal Academy LLC, has also been arrested.
Keep Reading
The third suspect Walter Veintemilla, head of Miramar-based Worldwide Capital Lending Group, is accused of financing the plot, while the fourth suspect – Frederick Bergmann – is facing charges over conspiring to smuggle ballistic vests for the ex-soldiers.
Dozens of suspects have also been arrested in Haiti and remain in custody. Haiti's own investigation into the incident has been slow, with one judge dismissed and three others resigned from their posts over security concerns.
UN Human Rights Commissioner Volker Turk recently urged the international community to deploy a specialised armed force to Haiti to help authorities regain full control, raising warnings against violent gangs creating a "living nightmare" for thousands of people.
With scores of emergencies across the world competing for attention, Turk fears the crisis in Haiti isn't receiving the required spotlight.
Read More: 3 Major Updates: Turkey-Syria earthquake 'worst natural disaster in 100 years'