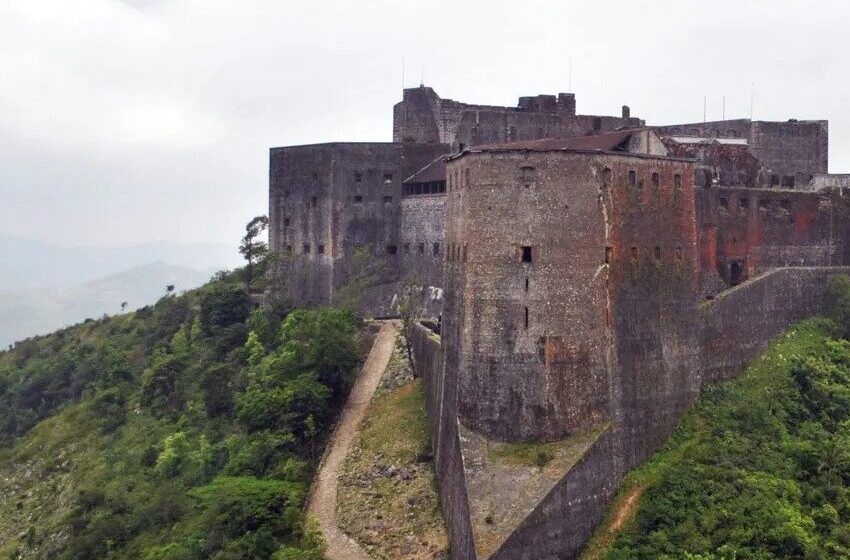 the 10 richest people in haiti
The 10 Richest People in Haiti
A small number of billionaires reside in Haiti, although several extremely wealthy families also call the renowned tourist destination home. Forbes reports that there are 10,8 million people in the country, with a shocking unemployment rate of 40.6% and an inflation rate of 14.7%.
Haiti features a free market economy in which the wealthiest can become richer due to low labor expenses, but the poor find it difficult to improve their economic standing due to a lack of employment and low salaries. Who is the wealthiest individual in Haiti, and who are the wealthiest families?
Well, here are the 10 Richest People in Haiti:
1. Denis O Brien
The richest person in Haiti is Denis O Brien!
Denis O'Brien, according to Quora, is the wealthiest person in Haiti. Through his involvement in Digicel, the largest telecommunications firm in Haiti, he has amassed billions of dollars. With a near-monopoly on the Haitian phone market, he amassed a vast fortune from almost nothing.
2. Gilbert Bigio
Second on the list of the richest Haitians is Gilbert Bigio!
Gilbert Bigio is a retired businessman and Haitian billionaire. He formed the GB Group, which has flourished and thrived, making him the second wealthiest person in Haiti. He is the leader of the Jewish community in Haiti and acts as an honorary consul for Israel. Gilbert's ancestors immigrated to Haiti in 1896, and he is a native Haitian.
3. Gregory Mevs
With WIN Group assets, Gregory Mevs owns one of the greatest corporations in the Caribbean making him one of the richest Haitians.
His interests include the production of baseballs, a $10 million cement facility in Haiti, cooking oils, industrial parks, and warehousing and other enterprises. In 2021, Gregory Mevs and his family are among the wealthiest individuals in Haiti. The Mevs family are considered to be one of the wealthiest and most influential families in all of Haiti due to their involvement in numerous sectors.
4. Jean Bertrand Aristide
As one of the richest people in Haiti, Jean Bertrand Aristide is a prominent Haitian politician who was born in July of 1953 in Port Salut. He is a Roman Catholic priest of the Salesian order and a politician. He has created a name for himself as a representative of the impoverished and downtrodden Haitian populace.
In 1991, he was elected president of Haiti. After being banished to South Africa and the Central African Republic for a period of years, he was finally permitted to return to Haiti in 2011. Seven years of exile passed before he was allowed to return to his own country.
5. Eric Reginald Bolous
Another person on the list of the richest people in Haiti is Eric Reginald Bolous!
The estimated net worth of Eric Reginald Bolous is $620 million. He was born in 2956 and has Lebanese/Haitian ancestry.
He is a third-generation native of Haiti. He is the head of the Haitian National Chamber of Commerce and Industry. In addition to being a physician, he is also an entrepreneur, businessman, and philanthropist. Additionally, he has enterprises in the chain-store industry.
Keep Reading
6. Marc Antoine Acra
Marc Antoine Acra, one of the richest people in Haiti, is well-known for his import and export company, which generates $10 million in revenue annually. He is a Haitian businessman and philanthropist who studied finance and marketing at Boston University. In addition to attending MIT, he is an expert in management, sales, and marketing.
7. Eric Jean Baptiste
Belonging to one of the richest families in Haiti, Eric Jean Baptiste is a Haitian participant in the Haitian lottery industry. He controls the second-largest lottery in the country, Pere Eternel. His net worth is believed to be $500 million.
8. Clifford Apaid
Rich Haitian Clifford Apaid attended Florida International University, where he earned bachelor's degrees in both Information Systems Management and Finance. Additionally, he holds a master's degree in International Finance. Mr. Apaid is the vice president of the manufacturing business of the Apaid Group.
He is also a member of the board of directors for the SOFIHDES Development Bank and the Haitian Association of Industries. He also supervises the company's business dealings in the United States and the Dominican Republic.
9. Philippe Dodard
Philippe Dodard, a graphic artist and painter from Haiti, is the ninth richest person in the country, according to TopMostTen, with a net worth of $102 million. Mr. Dodard was born in Port-au-Prince in 1954.
With Frido Casimir, Patrick Vilarie, and Tiga Garoute, he attended the PotoMitan art school. In 1966, one of his sketches got first prize in the Junior Seminary of St. Martial College. In 1973, he also attended the Academy of Fine Arts. After a period of time as a model maker, he opened his own audiovisual graphic arts firm. He specializes in Pedagogical Graphic Design. In addition to being a painter, sculptor, blacksmith, and jeweler, he also gives talks about Haitian culture during his travels.
10. Michel Joseph Martelly
The tenth on the list of the richest Haitians is Michel Joseph Martelly.
Michel Joseph Martelly is the son of Gerard and Marie Martelly, per Batmanisback. He spent time moving from Haiti to the United States after being born there. He spent much time in Florida. When he returned to Haiti, Jean Claude Duvalier was leaving for exile. Prior to departing, Martelly served as president of Haiti. Jocelerme Privert succeeded him as interim president after Martelly was forced to retire due to charges of electoral fraud. Audits uncovered anomalies, necessitating the redoing of elections.
And that's it! Who or which family do you think should be on the list?