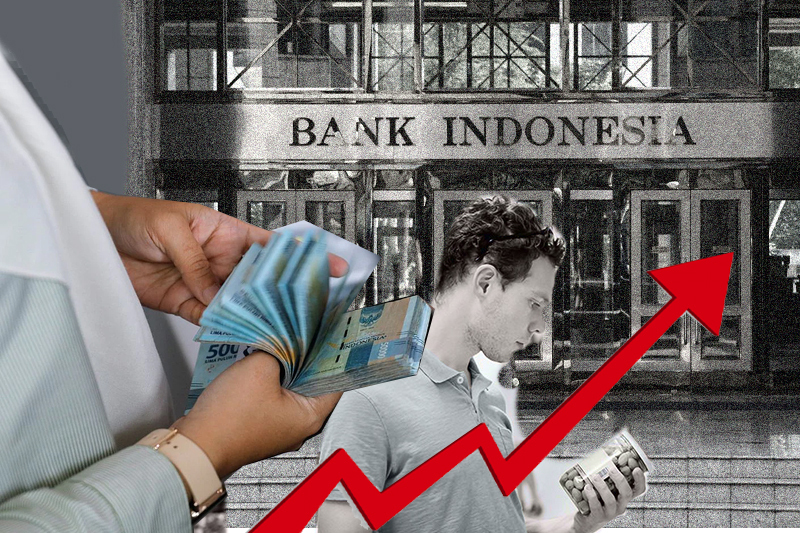 indonesias dec inflation beats forecast but theres a twist
Indonesia's Dec inflation beats forecast. But there's a twist
Compared with 5.42% in November and 5.39% predicted by analysts, Indonesia's headline annual inflation rate rose slightly to 5.51% in December but remained above Bank Indonesia's target range of 2% to 4% for the seventh successive month.
The December spike was caused by higher prices of foodstuff, house rents, airfares, and fuel. The annual core inflation rate, which doesn't include volatile food prices and government-controlled prices, rose slightly to 3.36%, compared to 3.30% in November and 3.39% expected by the analysts.
On a surprising note, however, Indonesia has been outperforming its neighbouring countries in terms of economic resilience since the pandemic. But the pressure on its economy is seen to be increasing. Multiple factors are to be blamed, including political instability expected from the upcoming election, weakening currency, and a seven-year inflation rate.
Keep Reading
The planned 2024 election is expected to further exacerbate the crisis. Indonesian presidential elections have long been influencing its economy. In past elections, especially the one in 2009 that followed the disastrous global recession in 2008, the Indonesian rupiah fell against the US dollar. Uncertainties and instability were blamed at the time.
Currency depreciation on a similar scale is also expected between 2023 and 2024. Indonesians have already started experiencing ripples in the form of a weakening currency in Q3 and Q4 2022.
To prevent the crisis from worsening any further, different industries have started taking different strategies and approaches. Indonesia's economy is expected to grow at 4.8% in 2023. Consumer expenditure will be one of the main pillars of positive growth. Fuel prices – which were recently raised – and better mobility from the loosening of several restrictions will play a decent role.
Nevertheless, potential cases of instability, such as a weakened currency and an undesirable election outcome – are not out of question yet. These uncertainties are undermining the positive economic forecast.