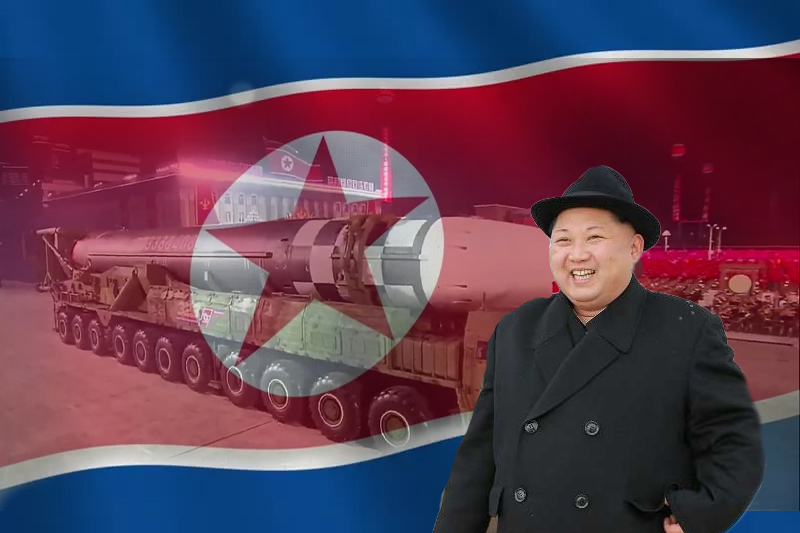 what can we expect from north koreas kim in 2023
What can we expect from North Korea's Kim in 2023?
The Asian country had a record-busting 2022.
One-fourth of all missiles North Korea has ever launched hit the skies last year. The country also passed a law last September declaring itself a nuclear weapons state. Leader Kim Jong-un even emphasised the fact that the country will never cast aside the nuclear warheads it needs to fight the US.
The recent developments have increased tensions on the Korean peninsula to their highest in 5 years. Agitations on this scale were last seen in 2017 when former US President Donald Trump threatened North Korea with "fire and fury". His comments came after a report revealed the rogue nation had developed a nuclear warhead small enough to fit inside missiles.
So, what comes next? Will things in 2023 be as tumultuous as last year?
Nuclear Weapons Development
Kim has vowed to "exponentially" increase nuclear warhead production. The country made major progress on its weapons in 2022. It started with testing short-range missiles designed to counter South Korea, which Kim has already singled out as his country's "undoubted enemy", followed by mid-range ones to fight Japan.
By the end of the year, North Korea had successfully tested Hwasong 17 – its most powerful intercontinental ballistic missile ever. In theory, the ICBM is capable of striking any point on the US mainland.
Keep Reading
Limited Possibility of Denuclearisation Negotiations
North Korea is anything but predictable and stable. So far, it is not expected to return to talks with the US in 2023. Rachel Minyoung Lee from Open Nuclear Network believes the country is possibly in the process of fundamentally changing its foreign policy. In fact, over the past year, North Korea has drawn closer to Russia and neighbouring China.
Future nuclear negotiations rely on whether North Korea still "views the US as necessary for its security and survival," Lee explained.
Within North Korea
Three years of strict Covid-related border closures, including suspension of trade to keep the virus out, has led to severe shortages of food and medicine. Will North Korea finally reopen its border with China in 2023? China's reopening has brought hope.
North Korea has reportedly started vaccinating people living along the border. Given its precarious healthcare, however, it is unlikely the country will fully reopen its borders until the Covid pandemic is considered over on a global scale, especially in neighboring China.