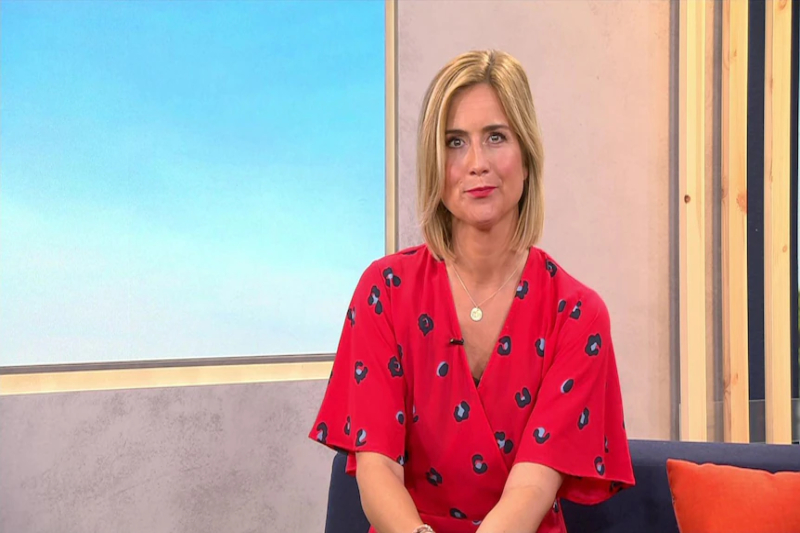 germany journalist smears with mud
Germany, journalist smears herself with mud to make the service more dramatic suspended from the network
For the pornography of pain, the sight of submerged houses and lives swept away by rivers' floods is not enough. The story of the survivors, their resistance and desperation, or the distorted faces of the exhausted rescuers is not a sufficient guarantee of deep emotion, and therefore of a fair share for their transmission. So, Susanna Ohlen, TV anchorwoman of Guten Morgen Deutschland, "Hello Germany," thought that the means to involve her audience, even more, was at hand during the shoot in Bad Muenstereifel, in North Rhine-Westphalia. What can move the audience more than direct participation in the rescue? It is as if information alone is not worthy of respect, but something more is needed.
Anthropologists call "participant observation, "often referred to in common parlance as "getting your hands dirty." Ohlen took the definition literally: taking advantage of a stop in the filming, she eyed a puddle, dipped her hands, and passed on her clothes and face, leaving traces of mud everywhere, while operator and producer of the RTL crew they were busy with their work. The idea was to make it clear the TV team also participated in the rescue, and they fulfilled the duty to inform, but the heart was beating alongside the civil defense and firefighters. The mud of the flood is precisely like the cream fingerprints on the cheeks, which Ohlsen exhibits with a smile on social networks, as a testimonial for a company of skin products.
However, a neighboring house filmed the shortcut to tears, and the video ended up on YouTube, sparking a wave of anger and prompting RTL to put the journalist on vacation. Ohlen apologized with a message on social networks but took care to specify that she had privately given a hand to the rescuers before that service. True or not, it is unlikely that the German people will take the journalist seriously again. Instead, she participates in campaigns against violence against women, as in the past, or lends herself to advertising.
The story seems to be taken on a par with the film Broadcast News, for Italy "Inside the news," signed in 1987 by James L. Brooks. Here an unskilled but very up-and-coming reporter – played by William Hurt – gets filmed crying during an interview with a rape victim. It will then discover that the tears are false, mounted in retrospect, but in the meantime, the journalist's career has already begun, and the road to success undertaken. Can we deduce that in the age of social networks and widespread digital technology, lies have shorter legs? It would be an illusory satisfaction. Better to rely on a weapon available to everyone in the face of any speculation on other sufferings: the "Off" button on the remote control.
Related Posts