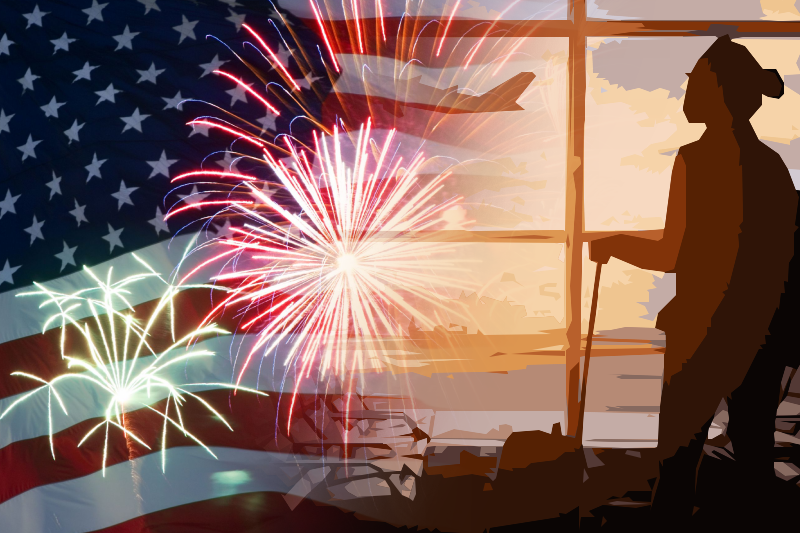 fourth of july long weekend travel chaos in us unlikely to improve
Fourth of July: Long weekend travel chaos in US unlikely to improve
As Fourth of July long weekend in United States travel chaos looms, experts have issued warning that a combination of multiple factors will make the condition unlikely to improve soon. These factors include pilot shortages, the climate crisis and rising cases of coronavirus infection.
According to The Hill, "Over the Memorial Day and Juneteenth holiday weekends more than 3,000 flights were canceled and more than 19,000 were delayed. About 1,800 flights have been canceled so far this week."
Chaotic travel during upcoming week
"Travelers can expect yet more difficulties this weekend – and more to come," said airline industry expert Robert Mann. "It's a complicated situation, and nobody has clean hands except the customers who bought tickets thinking they were going on vacation or flying for business," said Mann.
Post pandemic boom exhausting the aviation industry
During pandemic, the aviation industry in United States had received relief aids worth $54 billion. But the current situation has pushed transportation secretary Pete Buttigieg and Senator Bernie Sanders to question the ill-preparedness of industry for expected post pandemic travel boom.
Keep Reading
One major reason is the shortage of pilots. "The bottom line is that we're not producing as many pilots as we did in the 70s and 80s when many were coming out of the service post-Vietnam," Mann said. "And how do you get to 1,500 hours? Everyone is looking for a shortcut."
With many airline employees laid off during pandemic and stretched training programs, the situation is getting trickier to handle.
Climate crisis adding to travel chaos
The climate crisis is furthermore adding to the problems by increasing the intensity and frequency of extreme weather. Increased air temperatures and highly dry conditions effectively alter the payload maximums and runway lengths needed for take-off. "We're seeing more unpredictable high-energy weather events in unpredictable locations that last longer, so it's hard to say it's not having an effect," says Mann.