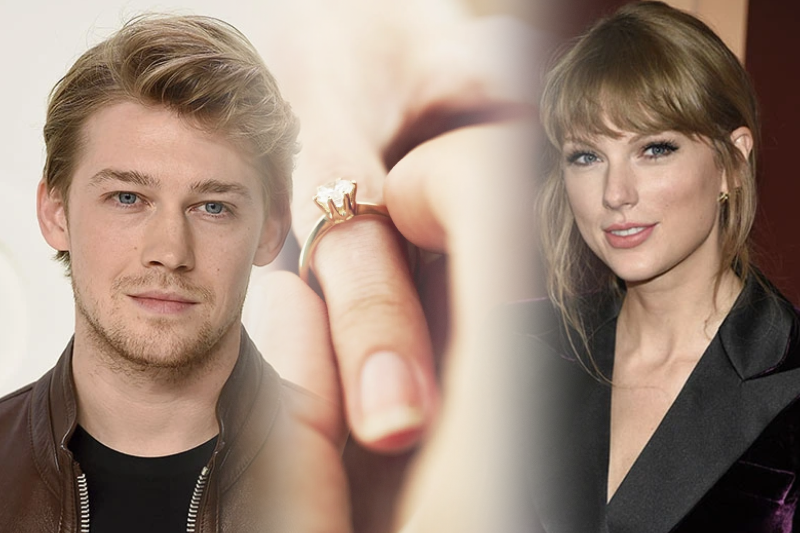 taylor swift secretly engaged to british boyfriend joe alwyn
Taylor Swift secretly engaged to British boyfriend Joe Alwyn
Pop sensation, Taylor Swift has reportedly got engaged secretly to her British boyfriend, actor Joe Alwyn and the couple are set to tie the knot in about 18 months. The 31 year old actor had few months ago popped the question to 32 year old singer, with the details only known to their close associates.
A simple wedding for Taylor and Alwyn
The couple have been dating since 2016 reportedly and are planning to hold a "simple yet elegant wedding". The lovely couple are said to not have any interest in entering a deal with any lucrative magazine and TV shows for their big day.
Also Read: On display in London, "extraordinarily rare" Diana portrait
A source close to Joe told The Sun, "Taylor and Joe are incredibly happy, and very, very in love, they've actually been engaged for a few months but have only told their inner-inner circle – basically immediate family, and trusted, very old friends."
"Everyone has been sworn to secrecy, too. Taylor has a beautiful ring but she only wears it when she's at home – i.e behind closed doors."
Another source said, "Again, only a handful of people know details about the wedding and Taylor hasn't even told some of her team about the engagement."
"They want their love to stay away from the cameras as much as possible," few people close to the couple said. "This is just for them."
"And if and when they do exchange vows, there most definitely won't be any Vogue, Rolling Stone or Hello! magazines there. It will be simple and elegant — like them."
Together since 2016
Taylor Swift has recently dropped new song that she recorded for Where The Crawdads Sing, movie based on a novel with the same title. Swift and Alwyn have been together since six year, after they first met in 2016. They have been extremely private with just occasional appearances on red carpet together. Explaining their decision to be private to British Vogue in 2018, Taylor said, "I'm aware people want to know about that side of things. I think we have been successfully very private, and that has now sunk in for people… but I really prefer to talk about work."