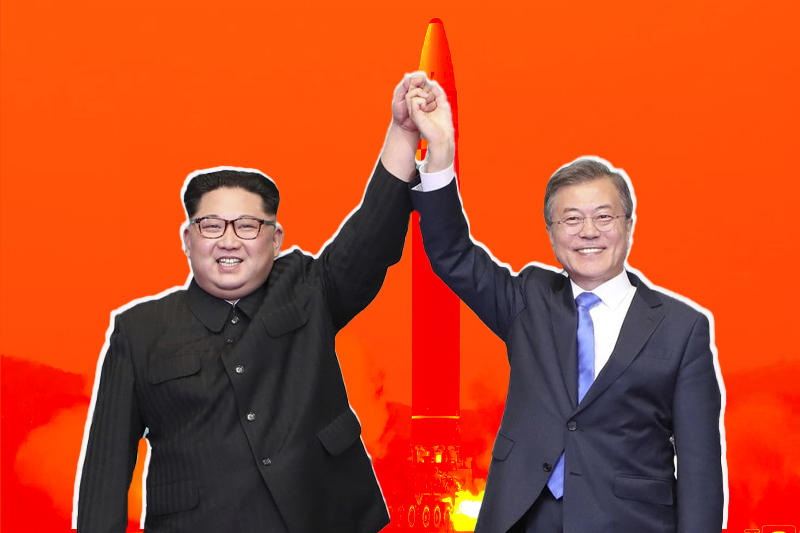 despite slimmer chances s korea holds onto idea of north denuclearizing
Despite slimmer chances, S Korea holds onto idea of North denuclearizing
North Korea is launching new, more potent missiles on one side of the border, some of which are built to carry nuclear warheads capable of reaching the US mainland. On the other hand, South Korea is once more pledging financial assistance to entice its neighbour to give up those weapons.
The split screen emphasises the intractability of the increasingly serious problem. It has been seen in a rush of test launches and announcements over the previous ten days.
Since talks on the peninsula's denuclearization broke down at a meeting in 2019, negotiations have been at a standstill. And Kim Jong Un, the leader of North Korea, has only grown more determined to advance his nation's programme, which he sees as crucial leverage with the rest of the world. This month, Pyongyang launched two intercontinental ballistic missiles.
However, the carrot offered by South Korean President Yoon Suk-yeol — whose details were revealed on Monday in an allegedly "audacious plan" — is very similar to the one dangled by Seoul 15 years ago, when it pledged to raise North Korea's per capita income to $3,000 in exchange for its leaders giving up their nuclear arsenal. Neither occurred.
Keep Reading
Officials in the intelligence community anticipate North Korea to conduct its first nuclear test since 2017 soon. The likelihood of denuclearization talks appears to be rapidly dwindling. Although previous nuclear tests were denounced by the U.N. Security Council, doing so now seems unlikely given geopolitical dynamics.
There are indications that North Korea's long-standing perspective on its relations with the United States, China, and Russia is fundamentally changing. According to Rachel Minyoung Lee, a fellow at the Washington-based think tank 38 North, Kim now seems to believe that cooperation with the US is pointless and that aligning with China and Russia will best serve his nation's interests. In a speech in September, Kim stated that "the shift from the U.S.-favored unipolar world to a multipolar world is being accelerated significantly."
China and Russia have brought North Korea closer than ever in recent months. The two nations have repeatedly rejected attempts at the U.N. Security Council to penalise North Korea for its ballistic missile tests, allowing Kim to aggressively advance his country's military prowess with practically no repercussions.
For many years, Pyongyang's relations with Beijing and Moscow were tense. But as a result of improved relations with Pyongyang, China now represents more than 90% of North Korea's foreign commerce. Given the strains in his country's relations with the US, Chinese President Xi Jinping sees a useful ally in North Korea.
Despite its involvement in the Ukraine conflict, Pyongyang has also emerged as a vociferous defender of Moscow. In March, at the U.N. General Assembly, North Korea was one of five nations that chose not to demand an end to Russia's invasion. It signalled a new stage of "strategic and tactical cooperation" with Russia this summer.