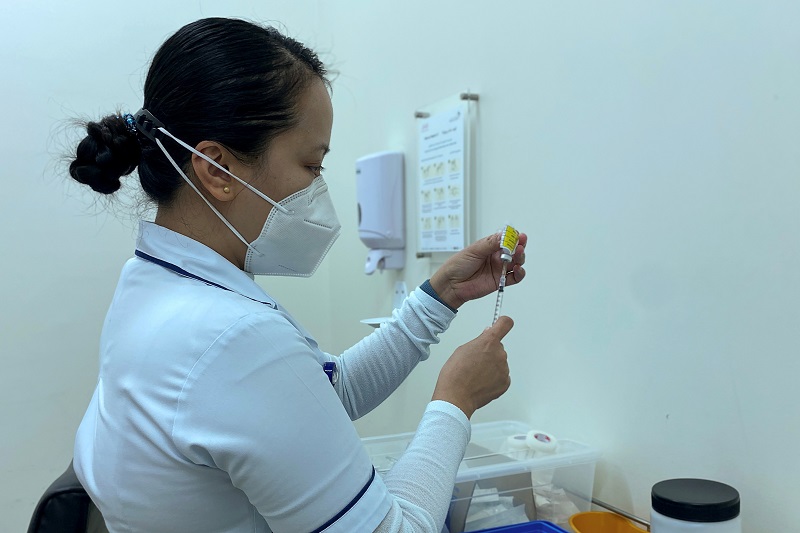 dubai aims to vaccinate 70% of population by end of 2021
COVID-19: UAE achieves 100% vaccination of target groups
In a massive development, the UAE has achieved 100 percent vaccination of all target groups against the COVID-19 virus. As part of the national vaccination campaign, the UAE authorities have inoculated all eligible community members, including government officials, frontline professionals, volunteers, residents, the elderly and those with chronic diseases. Earlier in November 2021, UAE health authorities announced that 100 per cent of eligible people received their first COVID-19 vaccine dose.
Through the remarkable efforts of the Ministry of Health and Prevention and other relevant authorities, the UAE ensured free and easy access to essential COVID-19 vaccines to all community members which helped in achieving the acquired immunity against the virus. These efforts contributed to the significant reduction in the number of infections and deaths due to COVID-19 in the country. At only 0.4 percent, the UAE reported one of the lowest COVID-19 mortality rate.
UAE leads the way
From implementing effective preventive measures to providing state-of-the-art healthcare facilities, the UAE received global recognition has for its successful fight against COVID-19. Under the guidance and directives of the UAE's wise leadership, the country emerged as a leader globally in several indicators in the proactive response against the pandemic.
Related Posts
Since December 2020 when the UAE approved its first COVID-19 vaccine Sinopharm, a total of 24,922,054 doses have been administered among eligible community members across the country. After the Sinopharm vaccine, UAE authorities approved other vaccines, including Pfizer-BioNTech, Oxford-AstraZeneca, Sputnik V and Moderna to include as many people as possible in the drive.
Furthermore, the UAE rolled out booster doses in March 2021 with the aim of enhancing the combined immunity of community members against the mutating virus. Prominent UAE ministers were the first ones to receive the vaccine at the start of the campaign to demonstrate a fine example of the leadership's faith in the country's health infrastructure and human resources.
Leadership's constant support
UAE leaders consistently encouraged residents to come out in large numbers to support the vaccination drive and receive the free inoculation for their health and welfare. Building vaccine confidence, UAE leaders paved the way for enhancing the reach and strength of the national vaccination drive as well as other preventive measures. As a result, residents and citizens whole-heartedly welcomed the measures taken by the Emirati authorities to combat the impact of the pandemic.
Apart from domestic efforts, the UAE showcased exceptional logistical capabilities by developing the Hope Consortium to foster the transportation of crucial vaccination to countries in need worldwide.
After the first COVID-19 cases reported in the UAE on January 20, 2020, the country has emerged stronger and more prepared to overcome future challenges.