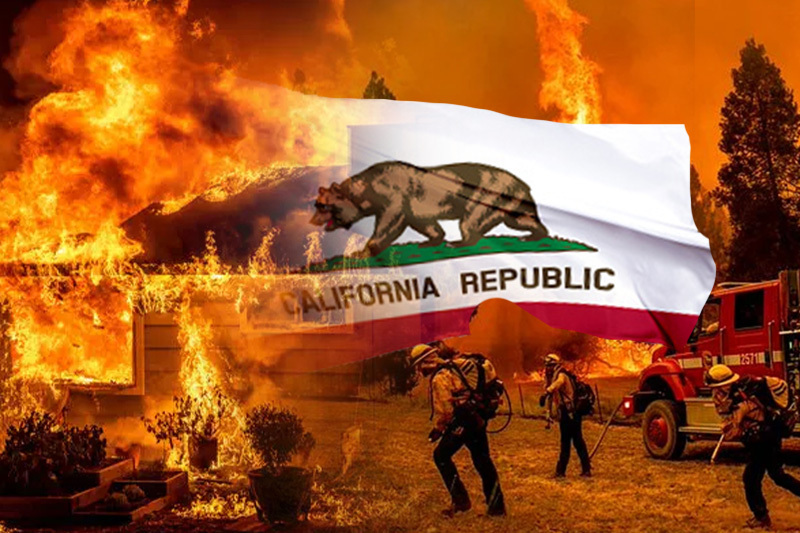 california burns in the largest wildfires in 2022
California burns in the largest wildfires in 2022
Firefighters are battling the largest wildfire in California, so far this year. But now they are bracing for thunderstorms and hot, windy conditions which might aggravate and spread additional fires as they continue their efforts to control the fire from remote communities in the region.
The McKinney Fire in Northern California's Klamath National Forest was already out of control. But Sunday's predictions of thunderstorms have raised a big concern just south of the Oregon state line, noted U.S. Forest Service spokesperson Adrienne Freeman. "The fuel beds are so dry and they can just erupt from that lightning," Freeman said. "These thunder cells come with gusty erratic winds that can blow fire in every direction."
Two days after fire erupted in a largely unpopulated area of Siskiyou County, the blaze "exploded in size to more than 80 square miles (207 square km)" said a report on Sunday, the investigation of which is underway. The blaze was so rampant that it did not spare trees lining the California Highway 96 and scorched them to ashes. The fire on Sunday cast an "eerie, orange-brown hue, in one neighborhood where a brick chimney stood surrounded by rubble and scorched vehicles", said a report.
Related Posts
"A second, smaller fire just to the west that was sparked by dry lightning Saturday threatened the tiny town of Seiad," Freeman said.
The two widespread fires in California have put under threat about 400 structures in the region. "A third fire, which was on the southwest end of the McKinney blaze, prompted evacuation orders for around 500 homes Sunday," said Courtney Kreider, a spokesperson with the Siskiyou County Sheriff's Office.
On Saturday, California Governor Gavin Newsom has declared a state of emergency as the McKinney Fire further intensified.
According to scientists and environmental experts, the climate change is exceedingly making the West warmer and drier, the trend being on an uptick in past 30 years. They have reiterated that the trend will continue, making "weather more extreme and wildfires more frequent and destructive".