top 9 abandoned places in indiana
Top 9 Abandoned Places In Indiana 2023
Looking for the coolest and most fascinating Indiana abandoned buildings? Don't bother looking any farther; we've scoured the vast wide spaces of the Hoosier State and come up with our favorite abandoned structures. A handful are listed below. The majority of them are located in Gary, so you won't have to go far to view them all.
Here are the top 9 abandoned places in Indiana to explore:
1) The Post Office – Gary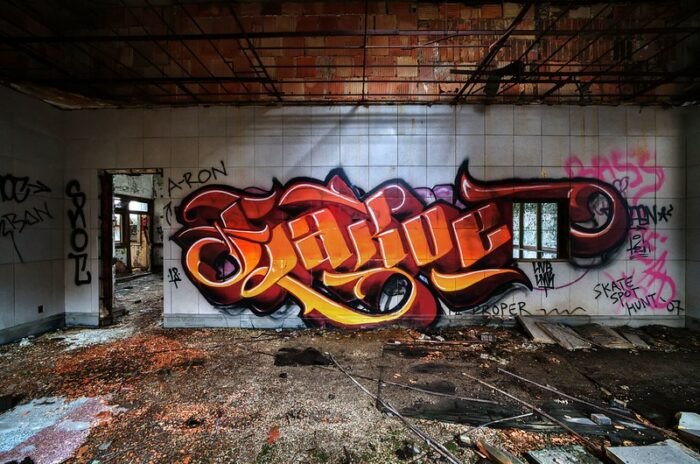 The year 1936 saw the construction of the Gary Post Office in Indiana. As a result of the collapse of the steel sector in the 1960s, Gary saw a quick decline, which led to the total abandonment of this structure, along with a large number of others that are included on this list. In the 1970s, the post office was finally and formally allowed to close its doors for good.
Also Read: Top 7 Most Dangerous Cities in Florida
2) Ambassador Apartments – Gary
The next destination on our excursion of Gary is a posh apartment complex that has been abandoned, leaving behind a hauntingly gorgeous landscape. You did not make a mistake when you read that; Gary was previously home to affluent apartments, and these were no exception. The flats first served as home for steel plant management and their families when they were constructed in 1928; however, by the 1970s or maybe even earlier, they were converted into housing for people with low incomes. The Ambassador Apartments formally closed their doors for good in the year 1985, and today, only the shell of the building remains.
3) The Palace Theater- Gary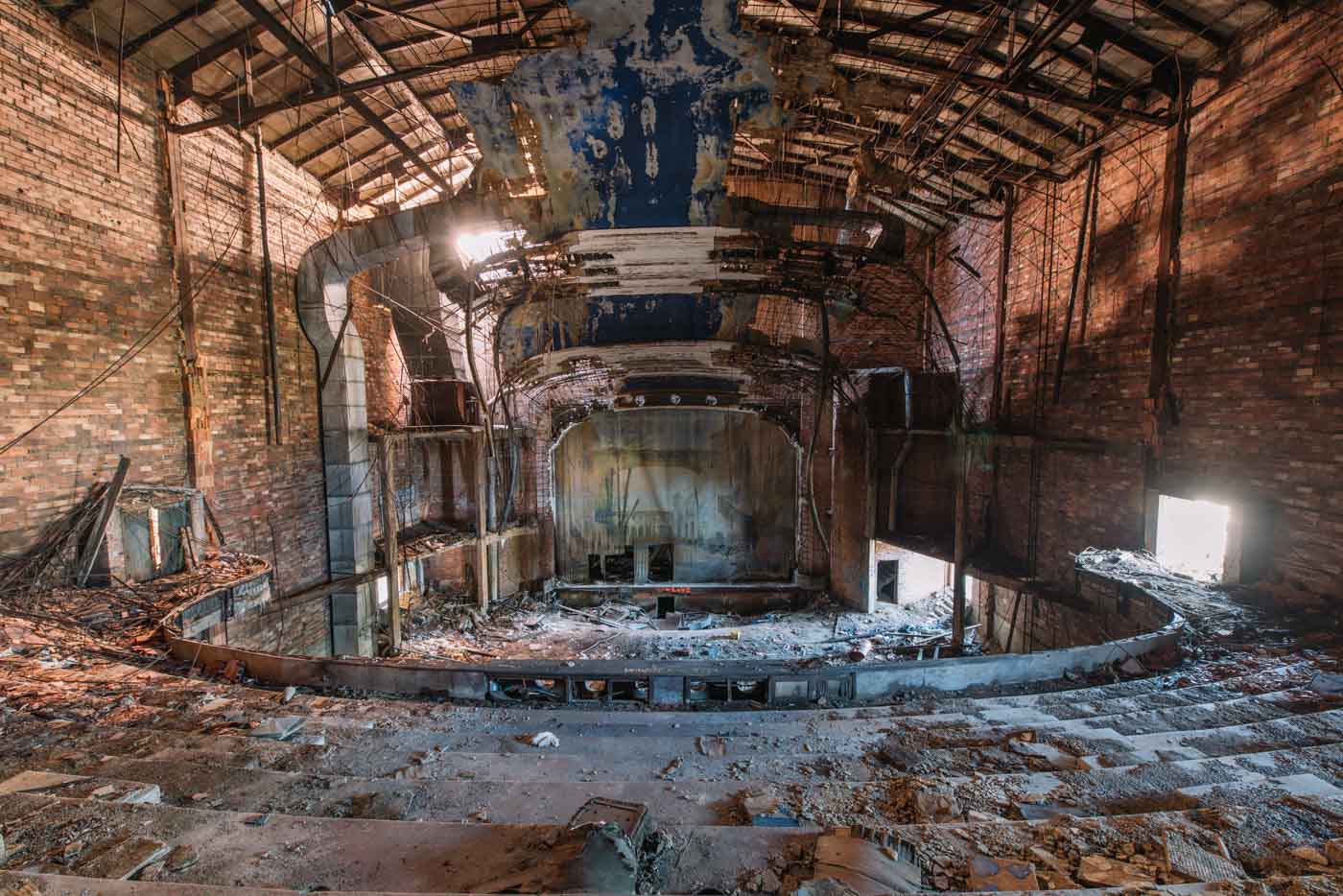 This once-great vaudeville theater served as a symbol of Gary's flourishing entertainment sector in the 1930s. The Palace Theatre first opened its doors in 1925 and continued to thrive well into the 1930s, when it transitioned from hosting vaudeville performances to showing motion movies.
Also Read: Top 10 Most Dangerous Cities in California
It had seating for three thousand customers, and the architecture was a sight to behold in and of itself. When the steel industry began its downward spiral, unfortunately, this location, along with the majority of others in Gary that are now abandoned, did not fare well. A young man was stabbed to death in the theater's foyer in 1968, and crime rates in the communities that surrounded the theater increased at the same time. The theater was formally shut down in 1972, and despite repeated attempts to give the structure a new purpose or purposeful use, it remains deserted and is frequently forgotten about.
4) City Methodist Church – Gary
Another symbol of what once was that has since passed away and now drowns The City Methodist Church, which formerly stood in Gary, is now only its remarkable and lovely ruins. It was constructed in 1925 and opened for business the following year, 1926; at its busiest point, it counted more than 1700 members.
Even though it was hit by the severe downturn in Gary's economy just like every other business in the city, City Methodist's demise was considerably more gradual than that of other companies. By 1973, the organization's total number of members had fallen to the low 300s at most. 1975 was the year that saw the final and permanent closing of the church's doors.
5) St. Mary's Mercy Hospital – Gary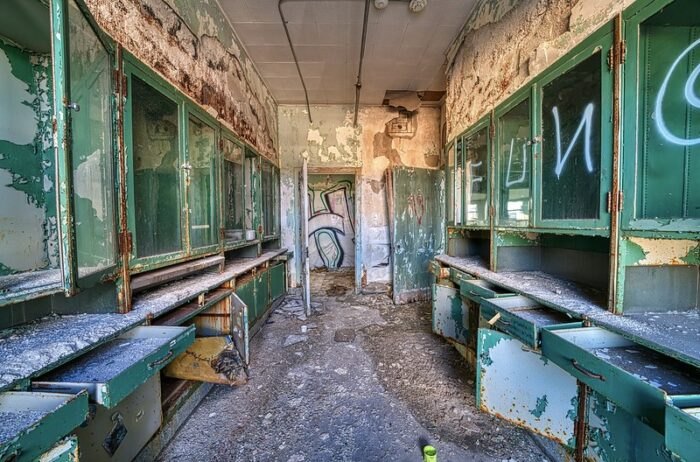 St. Mary's Mercy Hospital, which began operations in 1908 and was initially managed in part by nuns, experienced rapid expansion in its early decades in tandem with Gary's skyrocketing economic growth. St. Mary's was forced to close its doors in 1995, which was a year and a half later than the majority of the other large commercial establishments in the city. However, all good things must eventually come to an end.
6) Horace Mann School – Gary
Because there is an abandoned elementary school just next door to this one, it's like getting two buildings for the price of one. The Horace Mann School first opened its doors in 1928, and during the course of its history, it has graduated more than 75 classes. It had various swimming pools and fitness centers, giving the impression that one was walking about in a park rather than on a college campus.
Also Read: Top 10 most dangerous cities in Texas
In 1929, there were more than 850 pupils enrolled at the educational institution. In 1937, there were more than 2,400 students enrolled there. Eventually, in the year 1956, the population of the school reached its capacity, and as a result, the nearby primary school was constructed to house the overflow. This, of course, did not continue for very long, and as time went on, the school's class numbers got smaller. Finally, in the year 2004, each of the schools ceased operations and closed its doors.
7) Bush Stadium – Indianapolis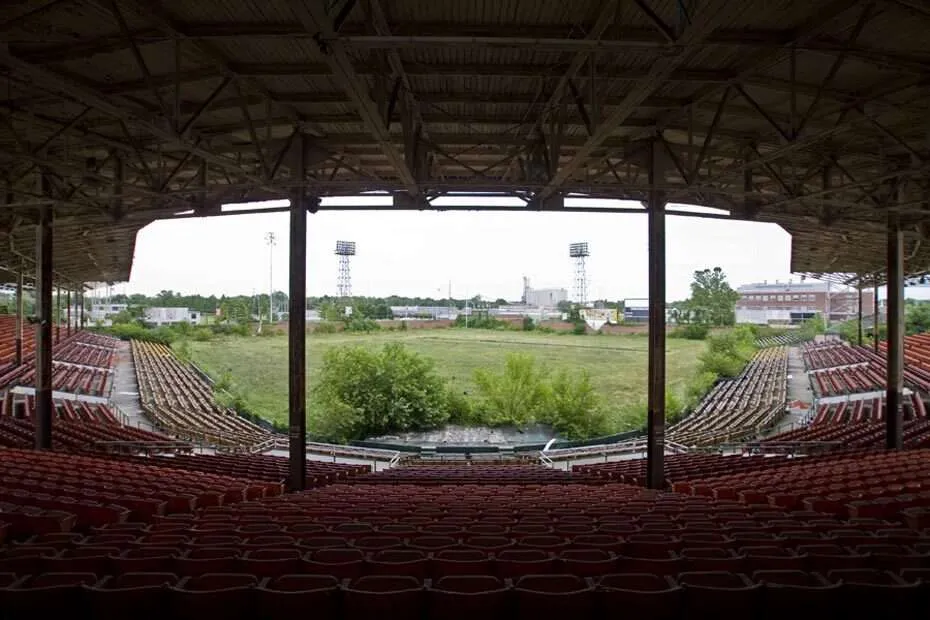 We are now departing Gary and heading to the state capital of Indianapolis. Indy is home to a considerable number of historic structures, most of which have been abandoned. In 1931, the Indianapolis Indians made Busch Stadium their official clubhouse while they played there. Formerly known as Perry Stadium, the venue that is now known as Bush Stadium went through a number of name changes until being largely transformed into apartment towers in 2013. However, a significant portion of the old stadium is still standing, and on occasion, it is almost possible to make out the sounds of the crowds that were present during previous games.
8) Muscatatuck State Developmental Center – Butlerville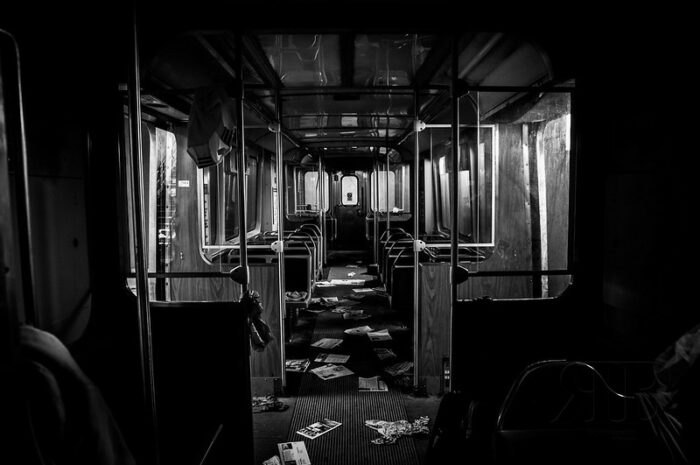 This particular location in Butlerville has a shady history; at one time, it was known as a "agricultural colony" for "feeble-minded juveniles," which is a derogatory term for boys who had developmental impairments. This was a terrible way to describe the youngsters who lived there. Muskatuck State Developmental Center is the name that was finally given to the facility after it started admitting female patients over the course of time and eventually altered their name to something that was only slightly more pleasant. However, claims of patient abuse continued until the facility was finally shut down permanently in 2005. It is common knowledge that the site still contains the graves of hundreds of patients, despite the fact that a portion of it is currently being used as a facility for the training of military personnel.
9) Houses
That's right, we're talking about… houses. The state of Indiana is teeming with derelict and deserted homes, farmsteads, barns, buildings, quarries, and other structures of all kinds. For instance, a fire in 2006 nearly destroyed the above house, which was designed by Frank Lloyd Wright and is located in Gary, but the structure has been preserved.