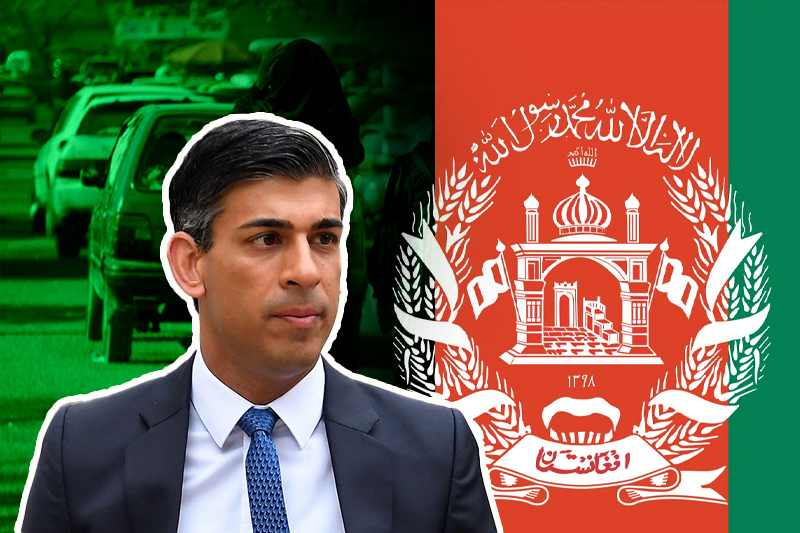 british pm rishi sunak expresses sympathy for afghanistans women
British PM Rishi Sunak Expresses Sympathy For Afghanistan's Women
On Wednesday, Rishi Sunak, the Prime Minister of Britain, expressed sympathy for Afghan women. He said that he couldn't imagine a world where a Taliban ruler denied education to them. 
The Afghan women have so many things to offer. The UK leader, tweeting, "It is a grave step backwards to deny them access to university." He added, "We will judge the Taliban by their actions."
After reports that university students from Afghanistan were expelled on Wednesday by the Taliban-run administration, his statement follows.
According to the AP news agency, women were seen consoling and weeping outside of one Kabul campus.
According to reports, the decision, which has been condemned by foreign governments and the United Nations, was announced Tuesday evening by the Higher Education Ministry in a letter sent to universities.
A student said that the Taliban stopped us from entering the university. Reports also indicated that there were more security personnel outside universities than usual. 
Keep Reading
Female students were ordered to leave by the armed Taliban forces even though they claimed they were going to perform administrative tasks.
After removing women from senior positions in the civil service, and prohibiting them attending secondary school in most of the provinces, the Taliban has issued their latest directive.
The Taliban also prohibits women from traveling unless they are accompanied by a male relative. They also require them to cover their faces when in public.
The United States has also condemned this decision of the Taliban for imposing restrictions on education of women in Afghanistan.
White House NSC spokesperson Adrienne Watson said,
"The United States condemns the Taliban's indefensible decision to prevent Afghan women from receiving a university-level education."