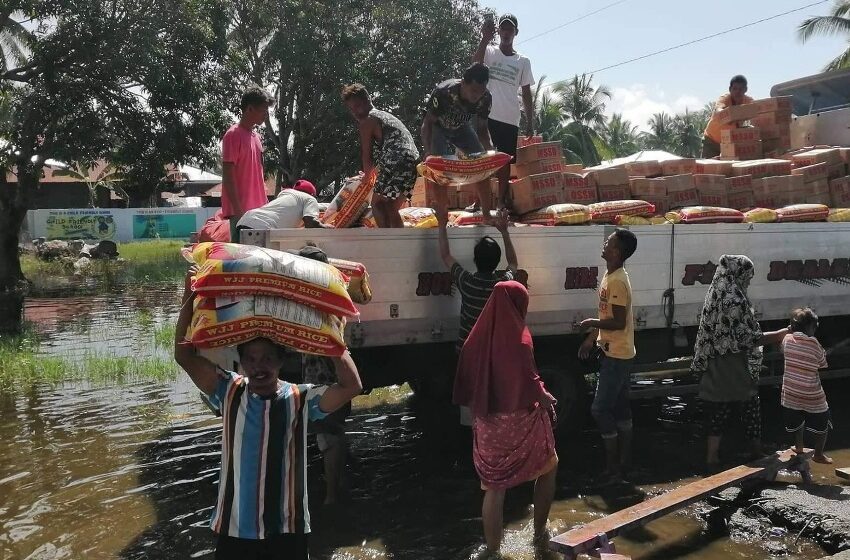 barmm missed the approaching floodwaters from the mountainside
BARMM missed the approaching floodwaters from the mountainside
Although the Bangsamoro Autonomous Region in Muslim Mindanao (BARMM) issued a storm warning, local authorities and communities did not anticipate flash floods as damaging as those that have been occurring since Thursday evening, October 27.
After the soil in Upi, Datu Blah Sinsuat, and Datu Odin Sinsuat, all of which are towns in the new province of Maguindanao del Norte, began to liquefy, it began to rain heavily from Thursday night until Friday morning, October 28. This precipitation caused floods and landslides.
According to Bangsamoro Interior and Local Government Minister Naguib Sinarimbo, as of Saturday night, October 29, the BARMM has reported more than 40 fatalities in Maguindanao del Norte alone and 578,258 residents whose homes have flooded throughout the region.
He said that at least 31 individuals had been hurt and 15 more were missing according to the BARMM's Rapid Emergency Action on Disaster Incidence.
Ahod "Al Haj Murad" Ebrahim, the interim chief minister of BARMM, declared on Saturday afternoon that Cotabato City and ten Maguindanao towns had been completely destroyed by Severe Tropical Storm Paeng (Nalgae), which also caused extensive damage to the province.
According to Sinarimbo, BARMM officials had warned about Paeng but only anticipated the "normal flood" rather than raging flooding.
The settlements near the sea and other bodies of water experienced flooding, according to Sinarimbo, but the most destructive floods were the raging floodwaters that poured down from the mountain ranges.
There were no casualties in the flooded settlements near waterways, he claimed. People who lived close to mountain sides died.
Keep Reading
He claimed that as of Wednesday, October 26, the BARMM government had increased the alert level and warned local authorities and residents who lived close to the Liguasan Marsh and rivers about "usual flooding, but that we didn't expect flash floods from the mountain because we were not in the direct path" of the tropical cyclone.
Rescuers and assistance workers struggled to get to some of the worst-hit districts due to bridge collapses and inaccessible road sections.
He said that because the Maguindanao del Norte provincial administration has not yet been established and is not yet in functioning, regional officials were directly coordinating post-Paeng operations with the municipal governments.
After Maguindanao was divided in two by legislation in 2021, the new province was established. Fatima Ainee Sinsuat, the previous vice governor of Maguindanao, became the first governor of Maguindanao del Norte after it was ratified in a referendum in September.
On Sunday, October 30, Sinarimbo said that the BARMM and local governments will switch their focus from rescue to retrieval efforts.