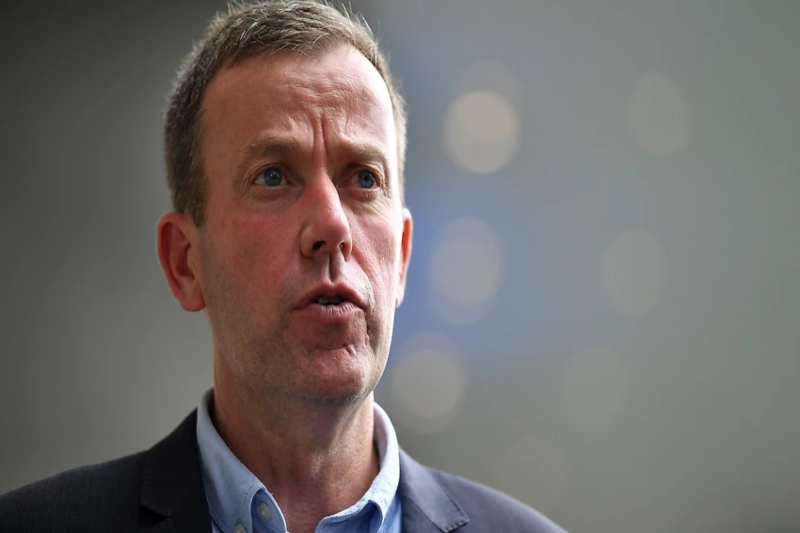 australia trade minister
Australia seeks WTO action against China over wine tariffs
Trade tensions between Australia and China further escalated on Saturday as Canberra announced that it is filing a formal complaint with the World Trade Organisation (WTO) over China's imposition of brutal tariffs on its wine exports.
In a statement issued by Australia's Trade Minister Dan Tehan, the decision to take action against China's imposition of anti-dumping duties on Australian wine was taken after extensive consultation with Australia's wine makers.
"Australia will defend the interests of Australian wine makers by taking action in the World Trade Organization over China's imposition of anti-dumping duties on Australian wine," the statement said.
Canberra also expressed willing to engage directly with Beijing to resolve the issue. The minister maintained that the government will continue to vigorously defend the interests of Australian wine makers through WTO's established system to resolve differences. The minister added that Australia's decision to use WTO aligns with its support for rules-based trading system.
Related Posts
In November 2020, China imposed heavy taxes on Australian wine of upto 212%, alleging Canberra of trading malpractice. A statement by the Chinese commerce ministry said that the anti-dumping measures were introduced to stop subsidised imports of Australian wine after a year-long investigation found evidence of dumping.
Australia had denied the allegations, maintaining that there was no basis of the claims.
Noting that China has been the biggest market for Australian wine, the crackdown resulted in millions of dollar worth of loss to Australian wine makers and exports.
Addressing the media, Trade Minister Tehran said that the actions taken by the Chinese government have caused serious harm to the Australian wine industry. Canberra has pointed out that Beijing's tariffs have surged the price of Australian wine to a triple rate, making the Chinese market unviable for the country's wine makers and exporters.
As per reports, Australia's wine exports to China fell to $20 million last month from $1.1 billion in November 2020.
In recent months, Beijing has imposed numerous economic sanctions on several Australian products and services, including coal, tourism, and agricultural goods. Earlier in December 2020, the Australian government lodged a formal complained at the WTO against China's 80% anti-dumping and anti-subsidy tariffs on Australian barley. This trade tiff has worsened geopolitical and economic relations between the two countries. Bilateral relations between the two countries became tense after Australia banned Chinese tech giant Huawei from 5G network in 2018. Later in 2020, Australia backed an independent investigation into the origins of Coronavirus in a major blow to its already-strained ties with China.