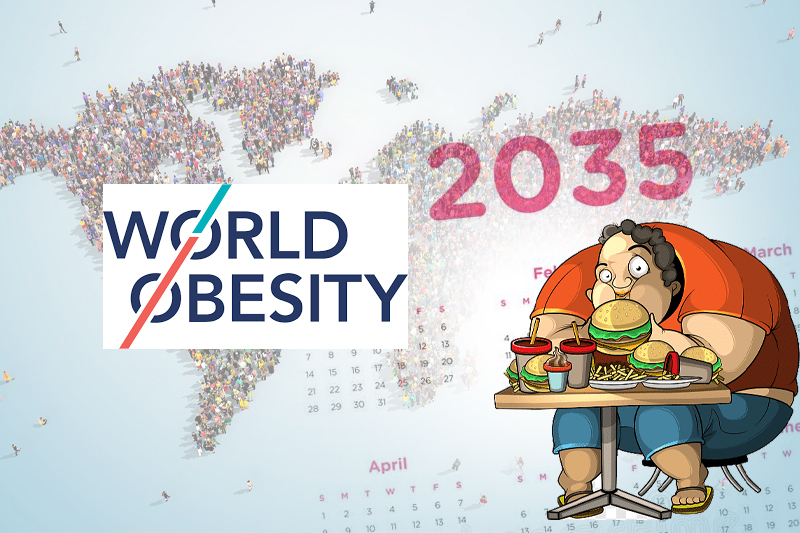 Will over half of the world be overweight or obese by 2035?
Will over half of the world be overweight or obese by 2035?
The World Obesity Federation's 2023 atlas has shared certain alarming predictions, raising warnings against 51% of the world's population, or more than 4 billion people, getting overweight or obese by 2035 without significant action.
Rates of obesity are seeing faster gains particularly among children and adolescents and in lower-income countries, the new report added.
Louise Baur, president of the World Obesity Federation, described the data as a "clear warning", underscoring the urgent need for policymakers to act now to prevent the situation from exacerbating.
"Governments and policymakers … need to do all they can to avoid passing health, social and economic costs on to the younger generation," she said in a statement.
The concerning data is expected to be presented to United Nations policymakers and member states in the coming week.
The authors of the report didn't blame individuals but called for increased focus on the societal, biological, and environmental factors involved.
Keep Reading
Body Mass Index (BMI) – a number calculated by dividing an individual's weight in kilograms by their height in metres squared – was used by the report for its assessments. According to the World Health Organisation's guidelines, a BMI score over 30 is obese and over 25 is overweight.
2.6 billion people across the world, or 38% of the global population, fell into these categories in 2020. With the current rates and without significant healthy intervention, childhood obesity stands a chance of more than doubling from 2020 levels, to 175 million girls and 208 million boys by 2035, the report found.
The federation also raised concerns over the significant cost to society as a result of health conditions linked to being overweight – over $4 trillion annually by 2035 or 3% of the global Gross Domestic Product (GDP).
Low or middle-income countries in Asia and Africa represent almost all of the countries expected to see the greatest increases in conditions of obesity in the coming years, the report further mentioned.
Also Read:- Massive fire engulfs Hong Kong skyscraper, burning embers rain down on streets