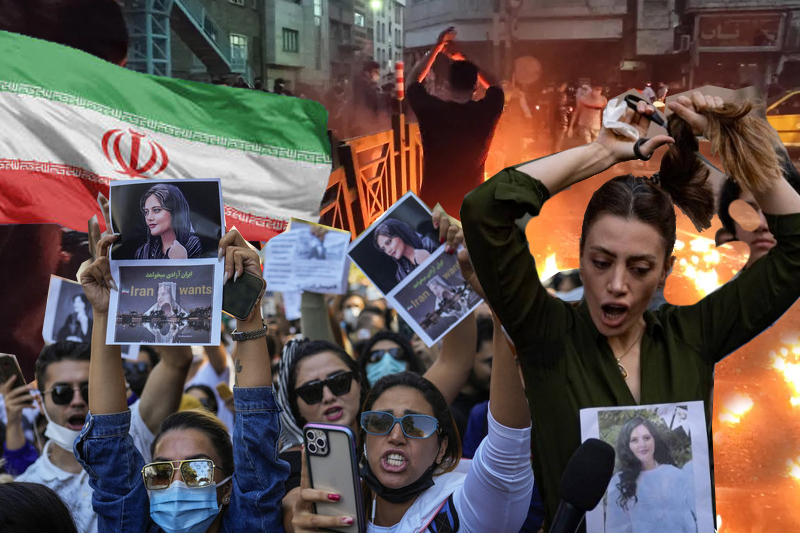 why has iran unrest led to internet outage
Why has Iran unrest led to internet outage?
The internet has been completely shut off in parts of Iran, disabling the ability to access social media platforms such as WhatsApp and Instagram, seven days after the protests started across Iranian cities in response to death of a Kurdish woman in police custody. The uprisings across Iran were sparked on September 16 by the death of a 22 year old Mahsa Amini, who was arrested by the morality police for "wearing her hijab in an improper way".
Something big is happening in Iran. The protests, that are clearly not dying down anytime soon, explicitly show the anger that has been brewing inside the people against highly suppressive and authoritative Iranian regime. "In Iran, women and girls have no rights, and this protest is about that. Here, two female witnesses in court count as much as one male. If a woman wants to visit her parents without her husband's permission, he can sue her. I cannot take my son to another city without my ex-husband's approval," explains 37 year old woman named Farah.
The internet monitoring group NetBlocks has said that Instagram and WhatsApp have been restricted across Iran. The two Meta apps have millions of Iranian users, becoming especially popular after Iranian authorities blocked other platforms in past few years, including Facebook and Twitter. "People in Iran are being cut off from online apps and services," Instagram chief Adam Mosseri tweeted, adding that "we hope their right to be online will be reinstated quickly." Meta is also being accused of being involved in disconnecting users.
Why is Meta deleting so many #IranProtests posts?

— Nazanin Boniadi (@NazaninBoniadi) September 22, 2022
Instagram has removed my video about the murder of #MahsaAmini and telling the people of #Iran they are not alone. This video had 75k likes and over 1.8 million views. IG also doesn't allow me to appeal. This is from a VERIFIED account outside of Iran. @instagram @Meta pic.twitter.com/JuagmaHeQQ

— Emily Schrader – אמילי שריידר (@emilykschrader) September 21, 2022
The internet blackouts are mainly due to Iran's biggest mobile phone operator being offline – Iran Mobile Communications Company which has more than 60 million customers. Isik Mater from NetBlocks told the BBC, "The internet is one of the biggest tools that the Iranian authorities have got in their hands when unrest breaks out on the streets."
Keep Reading
Women, who are a major part of the protests, ae now fearing that internet shutdown might have a winding down effect on protests against oppression of rights by Iranian regime. "We are worried that the world will forget about Iran as soon as the regime shuts down the internet – which is already happening," one activist said.
Shayan Sardarizadeh from the BBC's disinformation unit said, "Shutting down internet connections nationwide is the nuclear option for Iranian authorities, only triggered when they fear protests are on a scale that pose an existential threat to the regime. It is an effective tool that severely harms the ability of protesters to organise, communicate and inform the outside world, but it also carries a huge cost for the Iranian economy, businesses and public services."