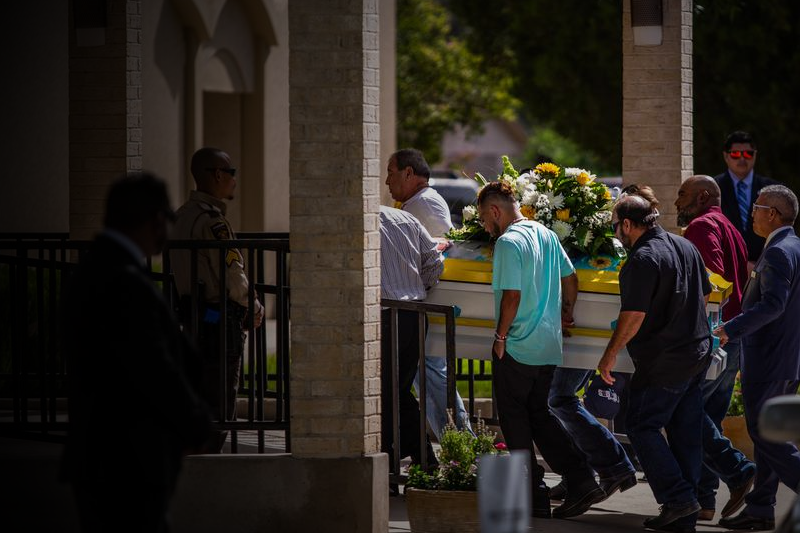 uvalde shooting timeline reveals heavily armed police was available at site within 19 minutes
Uvalde shooting: Timeline reveals heavily armed police was available at site within 19 minutes
Multiple rifles-armed police officers and at least one ballistic shield were at the site of the mass shooting at Uvalde's Robb elementary school in Texas within 19 minutes, which is much earlier than previously known, as per a timeline in documents that was reviewed by local media. The information that has been revealed by the Austin American-Statesman and KVUE-TV will be presented to a public Texas Senate hearing on Tuesday in Austin, Texas.
Also Read: Gun Control: List of recent mass shooting in US that stress criticality to bring in gun reform
Did Uvalde police handle the situation promptly?
Concerns have been constantly raised about how police handled the school shooting on 24 May in Uvalde during which 19 children and two teachers were killed by a gunman. Officers had failed to confront the gunman for over an hour, despite anguished parents desperately urged them to go in.
The latest timeline by the outlets, which did not indicate the source, suggests that officers had "more than enough firepower and protection to take down the gunman long before they finally did".
Th Timeline
The timeline reported by the American-Statesman and KVUE from the documents included footage from inside the school. It showed the 18-year-old gunman "casually entering a rear door at 11.33am, walking to a classroom and immediately spraying gunfire before barricading himself". Video then showed 11 officers entering the school three minutes later, the outlets reported.
Also Read: Gun Control: Thousands of Americans to rally in Washington DC for amid rise in school shootings
"School district police Chief Pete Arredondo called the Uvalde police department landline and reported that their suspect had "shot a lot" with an AR-15-style rifle and outgunned the officers at the school, who he said were armed only with pistols," the outlets reported. "Four minutes later, at 11.44am, body camera video recorded the sound of more gunshots. At 11.52am, the first ballistic shield arrived as officers grew impatient to act. Arredondo struggled to find a key to the classroom door even though no one is believed to have tried opening the door," the outlets further reported.
"Another officer with a ballistic shield arrived at 12.03pm, and another came with a shield two minutes later. About 30 minutes before officers finally breached the classroom door, Arredondo is heard wondering aloud if the gunman could be shot through a window. At 12.46pm, Arredondo told the tactical team members to breach the door when ready," the outlets reported.