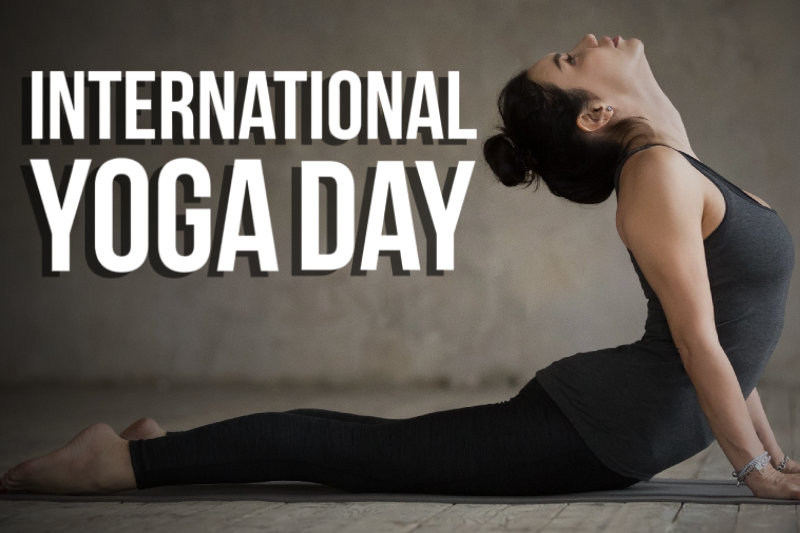 world yoga day how the people are stretching it out with asanas
World Yoga Day: How the people are stretching it out with asanas
India gave the world gift of Yoga. The ancient art form that our grandparents and elders practiced as the righteous way of living has now evolved to include Dog yoga, underwater yoga and then some other twisted asanas. Let's have a look on the various avatars of yoga that the world is practicing on the World Yoga Day.
Dog Yoga
Dogs are man's best friend and Doga is doing yoga with your furry friend.
European Doga expert, Mahny Djahanaguiri says that Doga doesn't really mean involving dog in yoga poses, but it is also doing yoga with your dog by your side.
Also Read: Norway Chess 2022: Viswanathan Anand Defeats Wang Hao For 3rd Straight Win
Goat Yoga
After Doga, the goat yoga combines practicing yoga with goats roaming around the yogis. Strange, but a lot of fun as they say.
Beer Yoga
This form of yoga is perfect for those who want to drink beer but don't want a 'beer belly'. Beer Yoga was created in United States of America around 2013, in which participants practiced yoga at breweries or taprooms. This type of yoga has gained popularity in Australia, Thailand, and other countries around the world.
Ganja Yoga
In San Francisco, USA the yogis have mixed their passion for downward dog asana of yoga with a side kick of marijuana. How does it work? Well it is an hour of yoga with in between breaks for a quick puff.
Also Read: The Top 5 Crypto Influencers On Twitter In 2022
Underwater Yoga
As the name suggests, underwater yoga is performing yoga underwater – mostly a swimming pool or a spa.
Cannabis helps you let go of surface tensions so that you're starting your yoga immediately from a higher base line of relaxation. With all the distractions and the busyness of our culture, THIS TOOL is perfect to access an elevated state of consciousness. 🌿 #ganjayoga #cannabis pic.twitter.com/wjBxlvzYK4

— Ganja Yoga (@TheGanjaYoga) September 3, 2018
Benefits of yoga are immense – flexibility, strengthened muscles and joints and a feeling of calm. As aptly said by Indian Prime Minister Narendra Modi, a big promoter of yoga for all, "This whole universe starts from our own body and soul. The universe starts from us. And, Yoga makes us conscious of everything within us and builds a sense of awareness."
"Yoga brings peace for us. The peace from yoga is not merely for individuals. Yoga brings peace to our society. Yoga brings peace to our nations and the world. And, Yoga brings peace to our universe."
So, what is your favorite form of yoga?