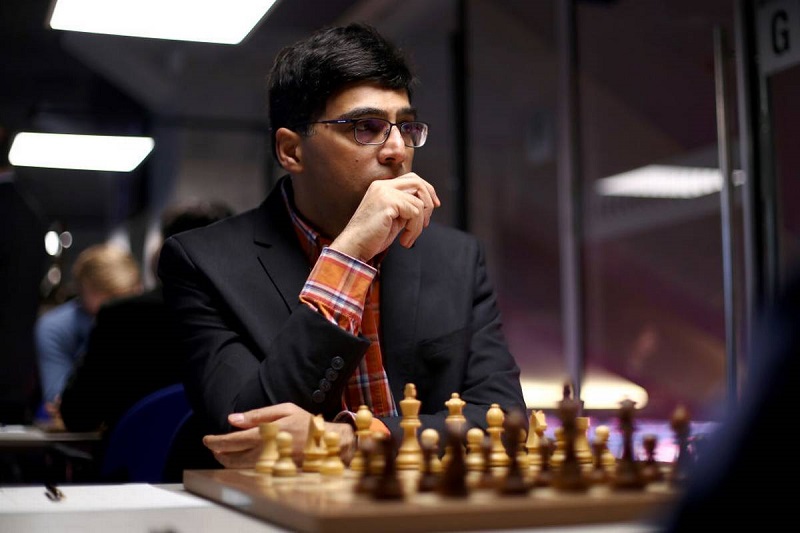 norway chess 2022 viswanathan anand defeats wang hao for 3rd straight win
Norway Chess 2022: Viswanathan Anand Defeats Wang Hao For 3rd Straight Win
In the Classical segment of the Norway Chess 2022 tournament, Indian legend Viswanathan Anand resumed his winning streak, defeating China's Wang Hao in the 3rd round to maintain his dominance in the rankings.
Viswanathan won the Armageddon game early on Friday after the normal classical match finished in a draw after 39 moves.
Also Read: Top 10 most valuable brands in the UK
After defeating Frenchman Maxime Vachier-Lagrave as well as Bulgarian Veselin Topalov in the first 2 rounds, this was Anand's third consecutive triumph in the classical phase of the competition.
In just 44 moves, the former world champion beat Hao, bringing his score to 7.5 points. Wesley So of the US is in 2nd place with 6 points, and Magnus Carlsen, the previous World Champion, is in 3rd spot with 5.5 points.
Also Read: Top Brazilian startups of 2022
In the other matches of the day, Vachier-Lagrave beat Norwegian Aryan Tari, and Anish Giri and So split points by drawing the classical and Armageddon games, respectively, while Shakhriyar Mamedyarov overcame Topalov in sudden death.
If the classical game in the current Norway Chess tournament ends in a draw, the players will confront Armageddon (sudden death).
Also Read: 5 Busiest Airports In The World After COVID Pandemic
Wesley So, an American chess grandmaster, won the Blitz tournament, which took place before the Classical event.
Norway Chess 2022 Standings | Round 2
| | | |
| --- | --- | --- |
| 1 | Vishy Anand | 6 |
| 2 | Wesley So | 4.5 |
| 3 | Anish Giri | 3 |
| T-4 | Magnus Carlsen | 2.5 |
| T-4 | Shakhriyar Mamedyarov | 2.5 |
| T-6 | Wang Hao | 2 |
| T-6 | Aryan Tari | 2 |
| T-8 | Teymur Rajabov aby | 1.5 |
| T-8 | Maxime Vachier-Lagrave | 1.5 |
| 10 | Veselin Topalov | 1 |