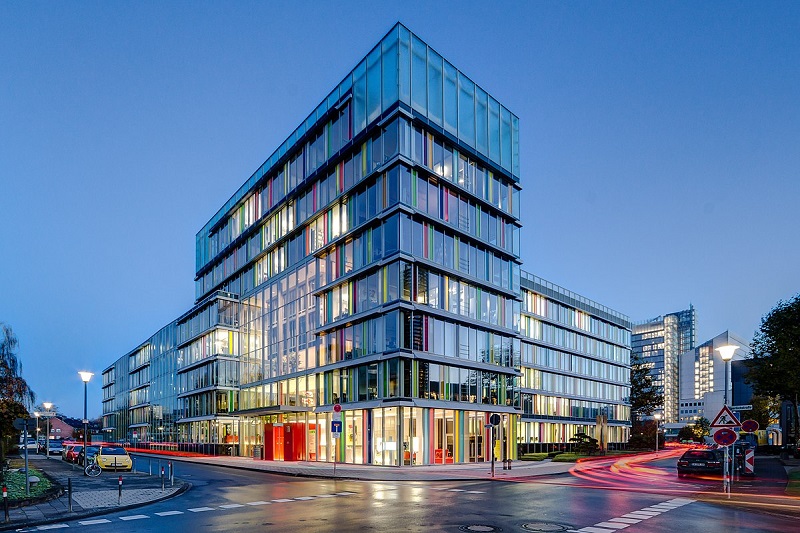 top brazilian startups of 2022
Top Brazilian startups of 2023
Brazil is well-known for its football and warm climate, but it is also on the rise as a country to watch for economic savvy. Because the service industry is Brazil's largest, a slew of new businesses are springing up. In 2021, ten Brazilian firms reached a $1 billion valuation, reaching unicorn status. This demonstrates the country's potential to develop world-class startups.
Also Read: All you need to know about 5 top French unicorns
1) Agrolend
Agrolend, a start-up specialising in farm technology, financial services, and technology, is one of Brazil's top-ranked enterprises. The company was founded to make financing more accessible to Brazilian farmers. Credit is provided to small and medium-sized farmers to enable them invest in better equipment and technology, which will aid in their development by increasing production and profitability. Compared to regular banking, the process is quicker.
2) 180° Insurance
180° Insurance is another well-regarded Brazilian start-up. The insurance and financial tech start-up uses a B2B2C (business to business to consumer) model to provide insurance products that connect technology to the client's daily life. The startup aspires to change the way insurance is sold and consumed in Brazil. They've been highlighted in Forbes Brazil, so keep an eye on them.
3) Inventa
Another Brazilian tech start-up in the information technology and B2B industries is Inventa. The firm is also involved in the e-commerce, internet, and marketplace sectors. Inventa assists its clients in developing a successful company strategy and increasing their earnings. The B2B marketplace brings together brands and individual retailers to offer flexible payment arrangements.
Also Read: Trial operation of electric cars within the taxi fleet in the Emirates begins
4) Piipee
Piipee is a Brazilian green technology start-up that works in the fields of clean technology, professional services, water, and sustainability. Piipee has developed a toilet-cleaning solution that neutralises urine. The product is biodegradable and reduces water consumption. According to the green tech startup, utilising the device is less expensive than flushing.
Also Read: 5 Biggest Unicorns of Middle East
5) Curseria
Curseria is a new educational technology firm. The Brazilian company is an online learning platform that provides courses in a variety of subjects to its users. Experts from the subject teach each course. Curseria's mission is to make online learning and virtual education more accessible to a wider range of people. In order to make the site more entertaining for customers, the company also involves celebrities in various courses.
6) Galena
Galena is a Brazilian corporation that works in the field of educational technology. The platform is geared more toward vocational education and recruitment, as it prepares people for their future employment. The company is collaborating with a number of large corporations to engage students from public schools in high-level careers. Galena provides four months of training followed by a selection procedure for its users. Galena also claims that consumers will not be charged until they receive the job, as they wish to encourage each person on their journey.
7) Nude
Nude is a Brazilian firm situated in Sao Paulo, Brazil, that was formed in 2020. The company makes money by producing and distributing organic, plant-based consumables that are both good for the environment and good for the people who use them.
The company has only received one round of funding since its inception. This round of fundraising was supported by a group of three investors, and the company was able to raise $5 million as a consequence.
8) BotCity
BotCity is a Brazilian firm that was launched in 2019 and is headquartered in Sao Paulo. The business has developed a platform that allows programmers to construct bots using Java and Python. This saves them time and money when it comes to development.
The company has gone through two rounds of startup investment since its inception. A group of five investors contributed to these investment rounds, bringing the total amount raised to $3 million.
Also Read: Top 10 German Startups to watch for in 2022
9) Tabas
Tabas is a Sao Paulo-based Brazilian firm that was formed in 2020. Users can utilise the company's website to find completely furnished apartments with all of the amenities they require.
Since its inception, the company has gone through four rounds of startup funding, with a total of seven investors participating in each round. The company has been able to raise $16.1 million from this financing.
10) Skillcore
Skillcore is a Brazilian firm situated in Curitiba, Brazil, which was formed in 2019. The startup has developed a platform that allows game influencers and organisations to profit from their loyal fans, bringing additional financing to E-sports.
The company has only received one round of startup funding since its inception. A couple of investors contributed to this round of fundraising. The company was able to raise $600,000 as a result of this funding.