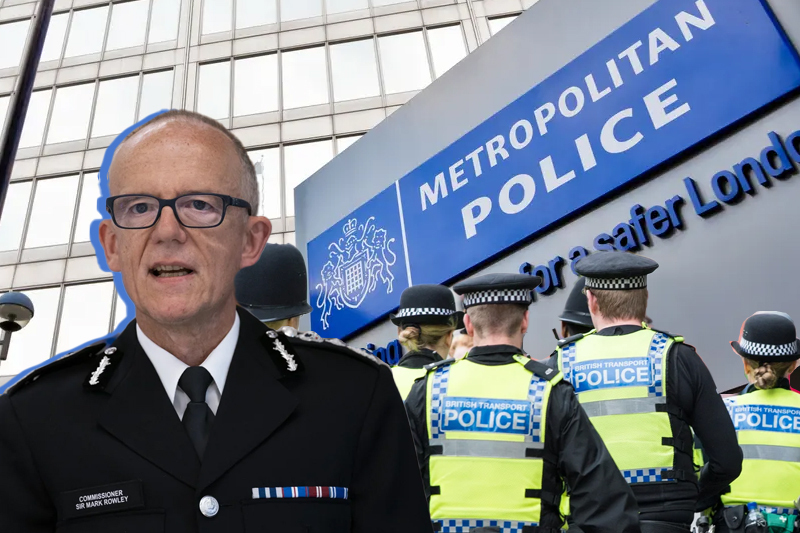 "Untouchable" Met Police officer admits to being serial rapist
"Untouchable" Met Police officer admits to being serial rapist
PC David Carrick, who has been revealed as one of Britain's worst rapists, boasted to one woman that he was essentially "untouchable" due to his position in the force. He had already pleaded guilty in December to 43 charges, including 20 rape counts, and admitted the final six counts on Monday. The crimes were committed against 12 women over 18 years.
The Metropolitan Police has apologised after it emerged that Carrick had come to the attention of police over nine incidents, including rape allegations, between 2000 and 2021. He had been accused of two offences the year before he passed vetting to join the force in 2001, and faced additional complaints in 2002, while still in his probationary period. He passed checks in 2009 and 2017 as well, despite having several public complaints to his name.
"We have failed. And I'm sorry. He should not have been a police officer," the commissioner, Sir Mark Rowley, has said, announcing the force is now investigating more than 1,000 sexual and domestic abuse claims, concerning about 800 of its officers, to make sure the appropriate decisions were made.
Keep Reading
A spokesman for Prime Minister Rishi Sunak said high-profile cases such as Carrick's have "shattered" the public trust in policing but added that Sunak remains confident in the Met chief.
Police and prosecutors said Carrick exploited his status as a Met officer to put fear into his victims. Meeting some of the women on dating websites, the officer from Stevenage would control what they wore, what they ate, and even stopped some of them from speaking to their own kids.
His campaign of terror and humiliation against women finally came to a halt when one woman did decide to report him. In October 2021, following publicity about disgraced Met Police officer PC Wayne Couzens, who has been sentenced to a whole-life term for the kidnap, rape, and murder of Sarah Everard, she contacted police.