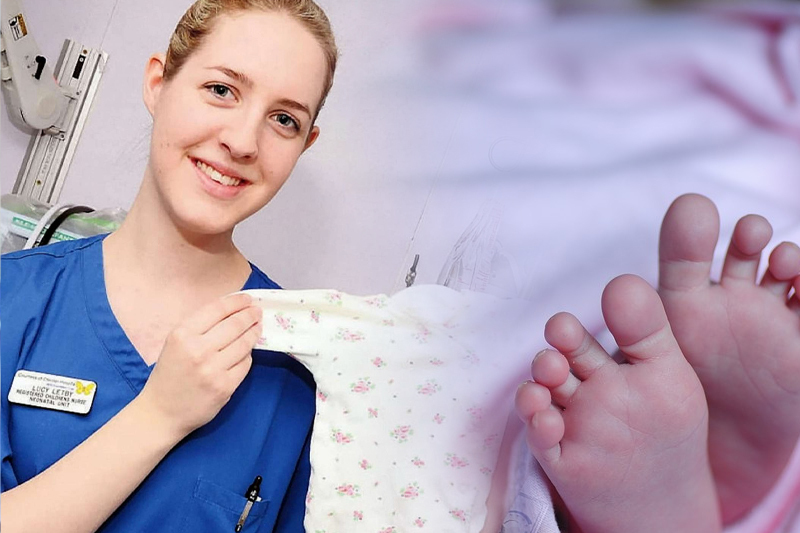 "Smiling" British nurse murdered baby on fourth attempt, court told
"Smiling" British nurse murdered baby on fourth attempt, court told
33-year-old British neonatal nurse Lucy Letby is accused of murdering five infant boys and two infant girls and trying to kill 10 others at the Countess of Chester Hospital in 2015 and 2016. She offered to take photographs of a baby girl – Child I – who cannot be named for legal reasons – soon after she allegedly murdered her at the fourth attempt, Manchester Crown Court has heard.
Child I was born prematurely in August 2015 at Liverpool Women's Hospital and weighed 970 grams. She was transferred to the Countess of Chester Hospital later that month.
Prosecutors have alleged that Letby, originally from Hereford – before harming the baby girl by injecting air into her feeding tube and bloodstream before she eventually died in the early hours of 23 October 2015 – attempted to kill the infant on 30 September and during night shifts on 12 and 13 October.
Keep Reading
In a statement read to the court, Child I's mother said her daughter was about six weeks old when she thought she might be well enough to go home. She said her child was initially unwell but began to improve, adding "she looked like a full-term baby, she didn't look frail or small."
The mother recalled that around this time she was allowed to bathe her newborn for the first time and that Letby helped prepare it. "Lucy even offered to take some photos using my mobile, which I agreed to," she added.
However, the BBC reported, she was called to the hospital in the early hours of 23 October. When she arrived, Letby, another nurse – Ashleigh Hudson – and consultant Dr. John Gibbs, were attempting to resuscitate her daughter.
After her daughter died, she said she and her partner were moved to a private room, where Hudson and Letby asked them if they wanted to bathe their daughter's body.
"I didn't want to look back and regret not doing it so I said yes," the mother said, according to the BBC. "Lucy brought the bath in. She said she could come in and take some photos which we could keep."
Letby has pleaded not guilty. The trial continues.