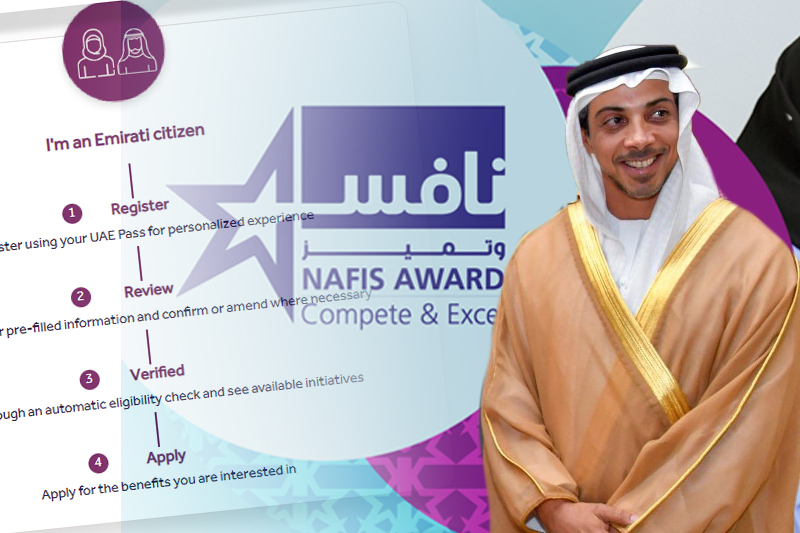 Nafis Award: Everything You Need To Know
Nafis Award: Everything You Need To Know
A new cycle of the Nafis Award has been launched under the patronage of His Highness Sheikh Mansour bin Zayed Al Nahyan, Deputy Prime Minister of the United Arab Emirates (UAE), Minister of the Presidential Court and the Chairman of the Cadres Competitiveness Council.
The Nafis Award has been launched to honour private sector companies and citizens working in a private firm. The first cycle of the Nafis Award was launched in 2022-2023 in order to provide training to private sector employees who have achieved outstanding performance results. NAFIS was launched by the Emirati Talent Competitiveness Council in order to increase the competitiveness in the Emirati workforce.
The nomination deadline for this award is scheduled to close on January 31, 2023. This has been launched to raise the rate of participation of citizens within the workforce.
Keep Reading
How to register for this award?
If you are a UAE citizen and have been working in the private sector for 6 months, you are eligible to register for this award.
Your file must be free of any legal, behavioural or professional violations.
You can nominate by filling out the electronic nomination form on the Nafis platform https://nafis.gov.ae/nafis-awards
You need to register using the digital ID
You need to answer some questions and attach the required evidence
The award consists of three main categories: Best Company in Achieving Emiratisation Targets, Best Emirati Talent in the private sector and Strategic Partners Appreciation.
Individual awards are divided into 10 sub-categories classified according to job specializations
1. Nursing jobs
2. Medical jobs
3. Financial functions
4. Lawyer jobs
5. Retail functions
6. Programming functions
7. Supervisory/leadership positions
8. Administrative positions
9. Professional jobs
10. Interns
The winners of the Nafis award will receive a high-level honour in the presence of leaders from the UAE government. Under the Nafis program, the UAE aims to support private-sector employees. The Nafis also aims to encourage Emiratis to take a job in the private sector.
Conditions of Participation
He/She must be a UAE national with a valid passport and family book
He/She must have an active account on the Nafis platform
An individual must attach a letter of no objection from the company for which they work for
The job title must match the category of the award applied for