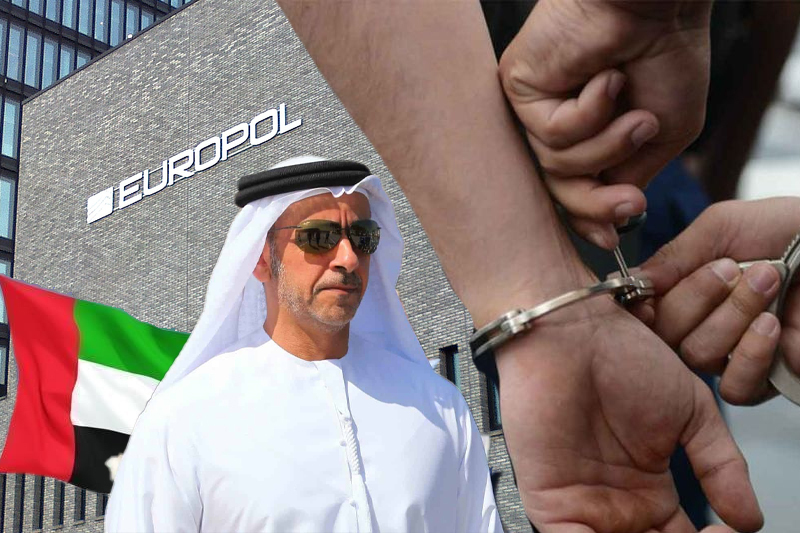 uaes efforts in combating crimes to ensure the worlds safety and security with europol
UAE's efforts in combating crimes to ensure the world's safety and security with Europol
In recent years, the United Arab Emirates (UAE) has increased its efforts to combat crimes in order to ensure the world's safety and security with Europol (European Union Agency for Law Enforcement Cooperation). Recently, the UAE helped Europol in arresting drug kingpins. Europol arrested six high-value targets in the UAE. Europol lauded the UAE for arresting two "high-value" suspects.
Recently, Europol arrested 49 drug kingpins and members of a transnational criminal network involved in large-scale drug trafficking and money laundering. Sheikh Saif bin Zayed Al Nahyan, UAE Deputy Prime Minister and Minister of Interior, lauded the Dubai Police General Command for helping Europol. He highlighted the importance of Operation 'Desert Light' in combating transnational money laundering and drug trafficking crimes. More than 30 tonnes (30,000kg) of drugs were seized during the investigation by Europol.
Keep Reading
The UAE coordinated with Europe in carrying out raids from November 8 to 19. Zayed Al Nahyan said that the coordination among the Ministry of Interior in the UAE, Dubai Police General Command and Europol contributed to the success of Operation 'Desert Light.' He also highlighted the UAE's keenness in ensuring the world's safety and security. He said that the global joint efforts in combating money laundering are in line with the UAE's National Strategy on Anti-Money Laundering and Countering the Financing of Terrorism.
Lieutenant General Abdullah Khalifa Al Marri also appreciated Dubai Police's efforts in combating money laundering crimes. Recently, Dubai Customs seized 417.30 grams of marijuana. The Commander-in-Chief of Dubai Police also revealed that the parallel investigations were running in Spain, France, Belgium, the Netherlands and the UAE. Earlier this year, the Financial Action Task Force recognised that the UAE has made positive progress in countering financial crime in the country. The Paris-based FATF praised the UAE for increasing efforts to eradicate financial criminal activities.