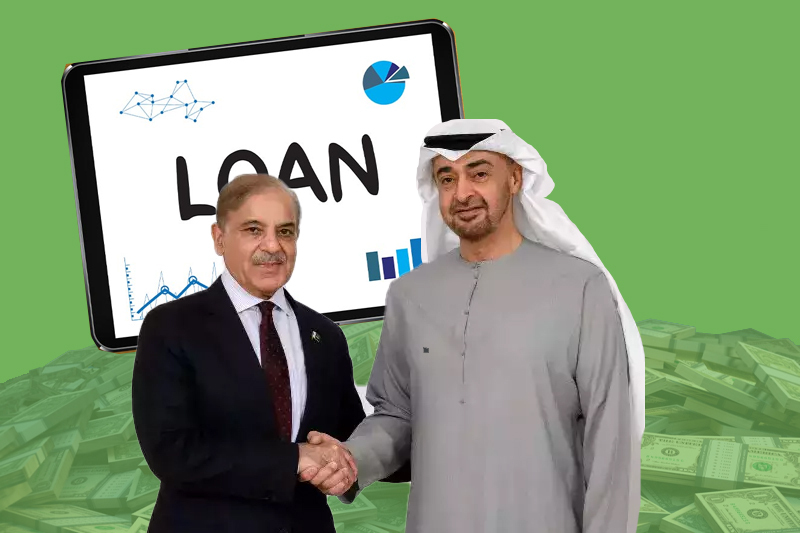 UAE to lend Pakistan $1 billion, roll over existing $2 billion debt
UAE to lend Pakistan $1 billion, roll over existing $2 billion debt
The United Arab Emirates agreed on Thursday to roll over Pakistan's $2 billion existing loan and lend an additional $1 billion to help boost the shrinking foreign exchange reserves of the country, Pakistan's Information Minister Marriyum Aurangzeb said. The loan announcements came after a meeting between UAE President Sheikh Mohamed bin Zayed Al Nahyan and Pakistan Prime Minister Muhammad Shahbaz Sharif, who arrived in Abu Dhabi yesterday.
Sharif is on a two-day visit to the UAE to strengthen economic, trade, and investment ties with the country. The UAE president welcomed him and wished progress and prosperity for Pakistan. He even praised the historical relations between the two countries and the significant contributions of the Pakistani community in the Emirates, a statement from the Prime Minister's Office said.
This is Sharif's third visit to the Emirates since assuming office in April last year and comes days after Chief of Army Staff (COAS) General Asim Munir's visit to the Mideast nation.
Keep Reading
Pakistan is still reeling from last year's devastating nationwide floods that have potentially caused more than $30 billion of damage. Foreign exchange reserves held by the State Bank of Pakistan (SBP) fell to a critical level of $5.5 billion in the week ending December 30, barely enough for three weeks of imports.
External financing is crucial for Pakistan's broken economy as the International Monetary Fund's ninth review to clear the release of the next $1.1 billion tranche of funds to the country has been pending since September.
Long-time ally Saudi Arabia could also increase its investments in the Pakistan economy to $10 billion, the Saudi state news agency reported on Tuesday, as well as increase its deposits in the country's central bank from $3 billion to $5 billion.