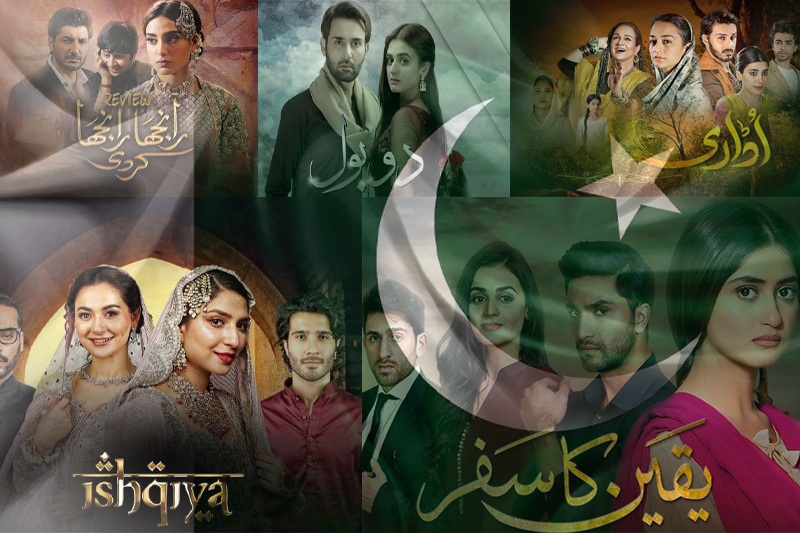 top 10 most viewed pakistani dramas
Top 10 Most Viewed Pakistani Dramas
Today, we are going to make you happy with the list of the Top 10 most viewed Pakistani dramas. Pakistani dramas are getting popular worldwide, especially in other Asian countries. Let's know about the most famous Pakistani dramas.
1) Zindagi Gulzaar hai
Zindagi Gulzar hai is one of the best Pakistani dramas. In this drama, the female lead Kashaf strived to be the best version of herself. During her journey, she meets with Zaroon and life changes drastically. The show is also popular in India.
2) Suno Chanda
It's a beautiful series where the comedy timing is perfect. This is one of those Pakistani dramas that has a huge fan following across Asia. The love-hate relationship between Arsal and Ajiya is so much fun to watch. Farhaan Saeed and Iqra Aziz became popular after this series.
Also Read: Top 10 Richest Pakistani Cricketers
3) Yakeen Ka Safar
This show and its characters teach amazing life lessons. Every event, emotion, every gesture is expressed by talented actors so beautifully that you will not be bored even for a second. The show talks about the beautiful journey of Dr Zubia.
4) Ishqiya
Rumi, Hamza, Hamna, and Azeem: Each character will make you feel special about them. The acting and everything else in this drama is top-notch. It is a complete package show with all the emotions of humanity.
Also Read: Top 10 Best Korean Drama Couples
5) Ranjha Ranjha Kardi
If you are looking for a unique story that conveys a good message, then this is the drama for you. The character development throughout the drama is so touching, especially the character of Bhola who is not mentally sound but has a heart of gold.
6) Do Bol
Brilliantly written by Sarwat Nazeer and superbly directed by Syed Wajahad Hussain makes this show 10x awesome. Badar's character is mesmerizing and Affan Waheed portrays her brilliantly. With a great love story, this show is truly a visual treat. It's a gem you shouldn't miss.
Also Read: 5 Most-Watched Korean Dramas Of All Time
7) Udaari
If there is a Pakistani drama that you can say is truly inspirational, then this is it. This drama touched on many social issues like caste-based discrimination, the struggle of a single widowed mother and so on.
8) Deewangi
Produced by Abdullah Kadwani and Asad Qureshi, this geo tv drama has been loved by every viewer. Danish Taimoor's acting is very promising. The show talks about the story of Nageen and Sultan.
9) Diyar-e-Dil
It's a real family drama that everyone will surely adore. The story is very impressive. It is realistic and shows male bonding, family values, a love saga, fascinating places and much more
Also Read: The Richest Pakistani Politicians In 2022
10) Jackson Heights
Set in Jackson Heights, New York, this gripping drama beautifully depicts how Pakistanis face the challenges of living far from their native land, overseas. This show will make you feel like you are a part of it. It is another masterpiece to ponder.
Which is your favourite Pakistani drama?