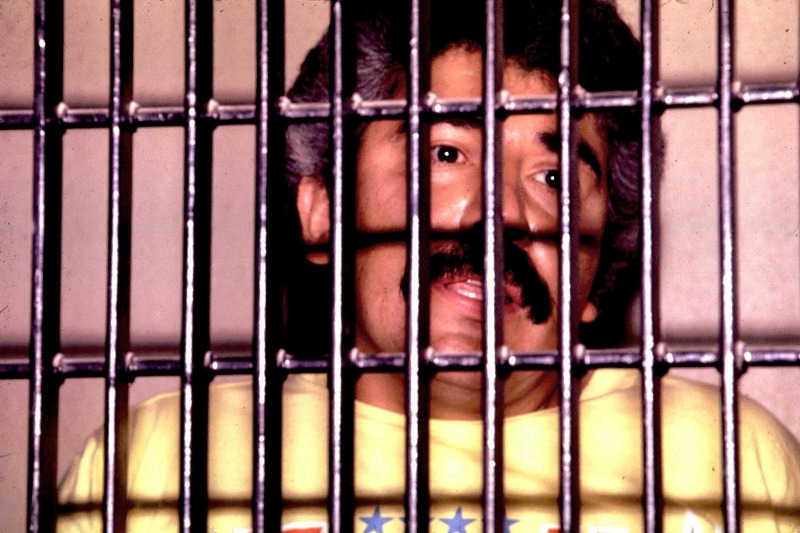 times up mexicos drug kingpin captured
Time's up: Mexico's drug kingpin captured
When it came to finding notorious drug lord Rafael Caro Quintero, the United States had no doubts about its motives — hence the $20 million reward for information leading to his capture — but President Andrés Manuel López Obrador of Mexico had not been as clear about his commitment to going after drug lords.
López Obrador spoke with Joe Biden at the White House three days before, but by Friday morning, the DEA's most wanted drug smuggler was in Mexican custody.
As Mexican marines closed in on the Sinaloan mountains, a bloodhound dragged the guy reportedly responsible for the murder of a DEA agent out of the undergrowth.
At least 14 Mexican marines lost their lives and another was injured in the arrest operation when a naval Blackhawk helicopter crashed. According to the navy, the incident appeared to be an accident, and the cause is currently being investigated.
Caro Quintero was arrested for extradition to the United States and will be jailed at the high-security Altiplano prison about 50 miles west of Mexico City, according to a statement from Mexico's Attorney General's Office late Friday.
Anne Milgram, the administrator of the Drug Enforcement Administration (DEA), hailed the capture of a guy who had tortured and murdered a DEA agent in 1985. As she wrote to the DEA late Friday, "Our great DEA team in Mexico worked in collaboration with Mexican authorities to capture and arrest Rafael Caro Quintero."
Security expert David Saucedo highlighted that under prior administrations, the DEA and Mexico's marines have worked together to make some of the most high-profile arrests, but that hasn't been the case under López Obrador.
Also Read: BMF members who snitched: Who all snitched on Big Meech?
"President Joe Biden and Mexican President Andrés Manuel (López Obrador) must have agreed to resume the handover of high-profile drug smugglers in private negotiations, I believe." Saucedo said.
Both presidents are under increasing internal pressure to do more to combat drug trafficking. It was "obviously what was needed" for "narcos to be apprehended again" with the arrest of Caro Quintero, according to Saucedo.
It was reported on Saturday by US Ambassador to Mexico, Ken Salazar, that the drug boss was apprehended without involvement of any US personnel. "Only the Mexican government was involved in the capture of Caro Quintero."
Mexican security researcher Samuel González says the detention of Caro Quintero may not have a huge impact on organized crime in Mexico because Quintero was no longer as powerful as he was decades ago, and it could potentially lead to more bloodshed in areas such as Sonora, which borders the United States.
But he argued that the arrest "offers evidence that there is no protection of capos" by the administration of President Andrés Manuel López Obrador.
Caro Quintero, according to González, has been a source of friction between the two countries for some time, but his capture was the result of recent negotiations in Washington, he added.
Related Posts
"The Americans were relentless in their pursuit of his capture, " González made the statement.
US Attorney General Merrick Garland and Secretary of the Treasury Eliot Salazar expressed congratulations to Mexico for the detention of the guy who was accused of murdering U.S. Border Patrol agent John Camarena.
DEA agent Kiki Camarena was kidnapped, tortured, and killed by the Guadalajara Cartel while working for Salazar, according to a statement issued late Friday.
U.S. authorities want to seek Garland's prompt extradition, according to Garland.
DEA's former international operations chief, Mike Vigil, hopes the detention of Caro Quintero would help ease relations between the DEA and Mexico.
The operation was led by the Mexican navy and the Attorney General's Office in the highlands straddling the Sinaloa-Chihuahua borderlands, many kilometers from any paved road. Caro Quintero and "Max" were found hiding in the brush in San Simon, a town in Sinaloa.
Caro Quintero's operation was supported by the helicopter that crashed in the coastal city of Los Mochis, according to López Obrador. In the wake of the deaths of the Marines, U.S. officials offered their sympathies.
El Chapo Guzman, the former leader of the Sinaloa cartel, was born and raised in the same village as Caro Quintero in Badiraguato, Sinaloa. In the late 1970s and 1980s, Caro Quintero was one of the most important suppliers of heroin, cocaine, and marijuana to the United States, according to information from the DEA.
In 1984, Caro Quintero accused Camarena of being responsible for a raid on a massive marijuana crop that he claimed he ordered. Next year, Caro Quintero is said to have ordered the abduction of Juan Carlos Camarena, who was found kidnapped in Guadalajara. A month later, his mutilated body was discovered.
An appeals court in Mexico reversed Caro Quintero's conviction in 2013, a decade after he was apprehended in Costa Rica and sentenced to 40 years in prison. Despite the Supreme Court's upholding of the sentence, Caro Quintero had already escaped in a waiting car.
With a $20 million reward, Caro Quintero was placed on the FBI's Ten Most Wanted list in 2018.
Previously, López Obrador had shown some ambivalence over the issue.
Caro Quintero was freed last year after a legal appeal that the president claimed was "legitimate" because no verdict had been handed down against the drug lord despite his 27-year sentence. President Trump was also depicted by López Obrador as the source of the subsequent warrant for his arrest.
Once he was free, the United States asked that he be tracked down again, but López Obrador insisted that the appeal was valid.
After 27 years of waiting, the judge hadn't handed down a ruling in the case of Mr. Caro Quintero, according to presidential spokesman Jess Ramrez. "But the president was not defending his release," said Ramrez.
During her second interview with Caro Quintero, Mexican journalist Anabel Hernandez kept the location of their meeting a secret. In those interviews, Caro Quintero stated that he was no longer a drug trafficker.