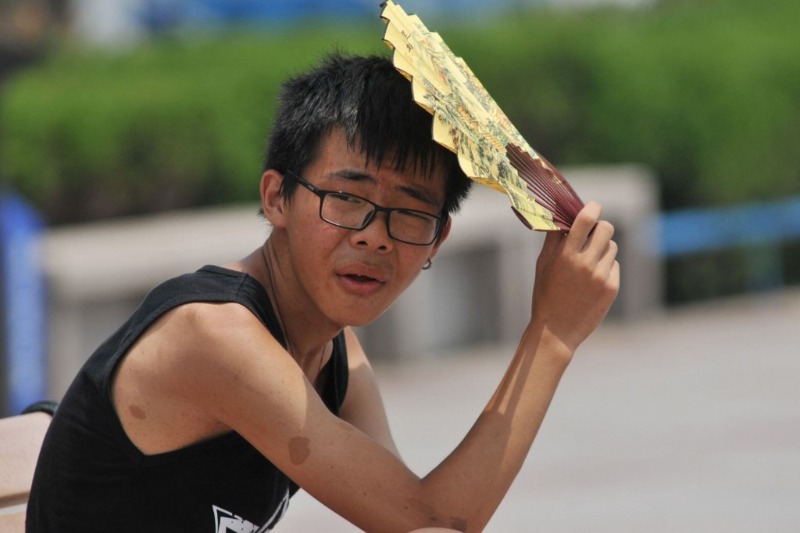 scorching hot weather to return to china this week
Scorching hot weather to return to China this week
The state weather forecaster has predicted that sweltering summer heat waves would return to broad portions of China this week, continuing through the end of August, despite a few brief interludes of seasonal rain.
Southern regions such as Jiangxi, Zhejiang and Fujian should expect temperatures between 39 and 42 degrees Celsius after Wednesday (July 20), according to the China Meterological Administration.
Temperatures across the country are predicted to rise beyond 37 degrees Celsius, despite some relief for regions like Hebei, Hunan, Hubei, Guizhou, and Jiangxi during the weekend.
This year's heat wave will stretch from July 16 to August 24 across the country for an "extended duration" of 40 days, up from its regular 30 days, according to the forecaster's website.
Between the months of July and August, when humidity and temperatures are at their highest, there is a period known as "sanfu," or the "three periods of laying low," in China's summer.
Related Posts
According to the forecaster, this year's second phase will stretch from July 26 to August 14, running for 20 days.
For the past two weeks, China has been sweltering in temperatures around 35 degrees Celsius, causing crumbling roads and an increase in the number of people being treated in hospitals for heat stroke.
As catastrophic forest fires sweep across sections of Europe, numerous countries have been gripped by heat waves. For several days, the west and southeast coastlines of the United States have seen temperatures consistently in the 40s to the 45s Celsius range.
The observatory in Hong Kong once again issued a hot weather alert on Monday.
Forecasters in China said that during the past 30 years, the number of cities experiencing high temperatures has steadily increased. Many scientists attribute the high temperatures to human-caused global warming.