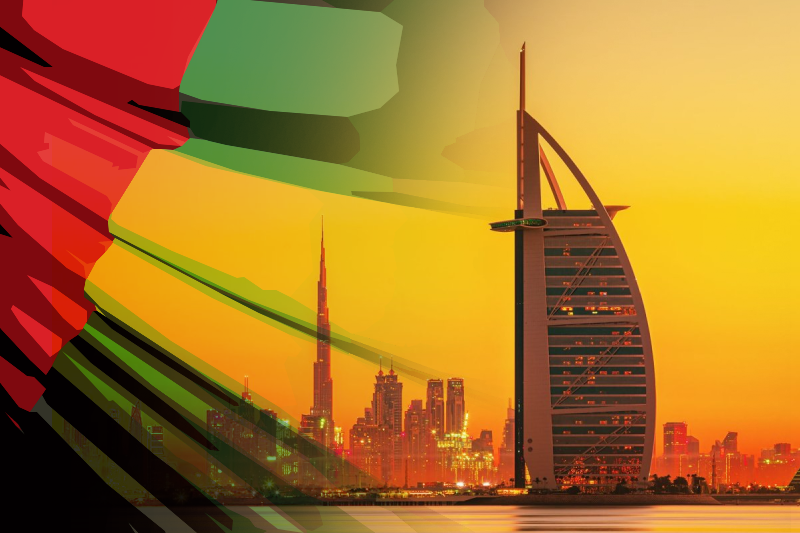 security and development summit and uaes leadership towards regional development
Security and Development Summit and UAE's leadership towards regional development
On Saturday, at the sidelines of ongoing Jeddah Security and Development Summit, President of United Arab Emirates His Highness Sheikh Mohamed bin Zayed Al Nahyan received Mustafa al-Kadhimi, Iraq's Prime Minister, and Sheikh Mishal Al Ahmad Al Jaber Al Sabah, Crown Prince of Kuwait.
The Summit is being attended by the GCC (Gulf Co-operation Council) countries along with Iraq, Jordan and Egypt, that have come to be known as GCC+3.
Jeddah Summit reiterates vision of MBZ shared to people and at I2U2
President of UAE addressed the people of country on Wednesday, sharing the country's vision in coming years towards development and strategic approach regionally and globally.
UAE President addresses citizens and residents of the UAE
رئيس الدولة يوجّه كلمة إلى أبنائه وإخوانه شعب دولة الإمارات والمقيمين على أرضها https://t.co/RvYUqL5mCR

— مكتب أبوظبي الإعلامي (@admediaoffice) July 13, 2022
"We will continue to pursue our pivotal role in building bridges, promoting dialogue and establishing active and balanced relations that are based on transparency and mutual respect with other countries," MBZ noted during the speech to people of UAE. "We will continue to offer a helping hand to all societies, regardless of race, colour and religion."
Discussing on the similar lines, Sheikh Mohamed and Sheikh Mishal discussed relations between UAE and Kuwait and ways to strengthen them aimed towards serving the interests of their people and countries, as well as supporting the partnerships among GCC countries.
UAE takes initiative to tackle global food insecurity
During the recent I2U2 virtual summit between leaders of US, UAE, India and Israel, the major agenda was to tackle the growing global food crisis. In a joint statement released by the four countries, they said of plans to "mobilise their respective private sector capital and expertise in order to modernise infrastructure, advance low carbon development pathways for industries, improve public health and access to vaccines, and advance physical connectivity between countries in the Middle East region."
Taking initiative to address the global crisis, UAE announced of its plans to invest $2 billion for developing food parks across India, which will have smart climate technologies to enable the parks reduce food waste and spoilage, conserve fresh water, and utilise renewable energy sources.
Summit provides platform to address regional and international security issues
The United Arab Emirates has underlined that the Summit of GCC+3 countries provides foundation of Arab solidarity amid regional and international crises, with assurance and vision that their impacts do not affect the regional nations. The leadership also affirms that the Summit in Jeddah offers the best extent of cooperation at international level to ward off the dangers and threats to region.
The Summit also provided an excellent opportunity for UAE and US leaders to engage in a conversation. "Challenges you face today only make it a heck of a lot more important we spend time together. I want to formally invite you to the States," President Joe Biden of US said to UAE President Sheikh Mohamed bin Zayed Al Nahyan as the two leaders met on sidelines of the Summit.
Keep Reading
"The US is invested in building a positive future of the region, in partnership with all of you – and the United States is not going anywhere," Biden told the Arab leaders in a speech as he kicked off the Summit, assuring of US involvement in the region.
Sheikh Mohamed was accompanied by a delegation comprising Sheikh Tahnoun bin Zayed Al Nahyan, National Security Adviser; Sheikh Mansour bin Zayed Al Nahyan, Deputy Prime Minister and Minister of the Presidential Court; Sheikh Abdullah bin Zayed Al Nahyan, Minister of Foreign Affairs and International Cooperation; Sheikh Hamdan bin Mohamed bin Zayed Al Nahyan; Dr. Sultan bin Ahmed Al Jaber, Minister of Industry and Advanced Technology; and Sheikh Shakhboot bin Nahyan bin Mubarak Al Nahyan, Minister of State.
Dr. Anwar Gargash, Diplomatic Adviser to the UAE President; Ali bin Hammad Al Shamsi, Deputy Secretary-General of the Supreme National Security Council; Khaldoon Khalifa Al Mubarak, Chairman of the Abu Dhabi Executive Affairs Authority; Yousef Manea Al Otaiba, UAE Ambassador to the United States; Lana Zaki Nusseibeh, Assistant Minister of Foreign Affairs and International Cooperation for Political Affairs and Permanent Representative of the UAE to the UN; Mohamed Mubarak Al Mazrouei, Adviser at the Ministry of Presidential Court, and Sheikh Nahyan bin Saif bin Mohammed Al Nahyan, UAE Ambassador to Saudi Arabia, were also present.