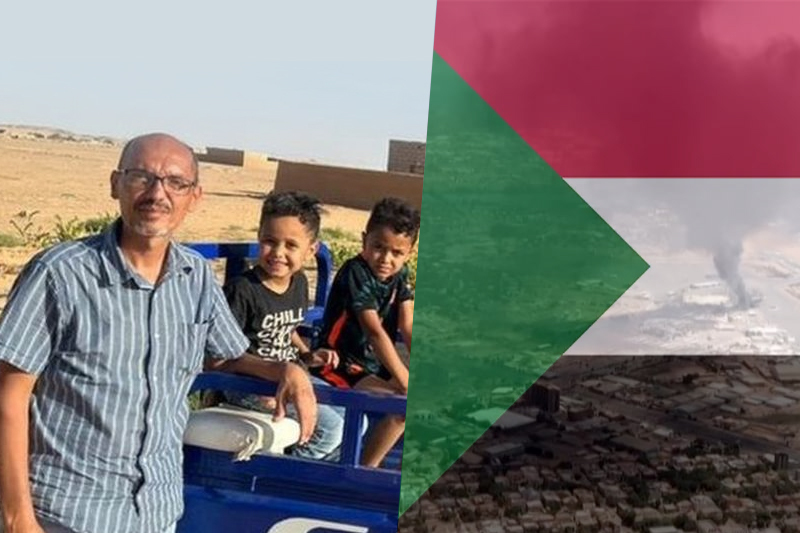 Sudanese fleeing conflict stuck at Egypt border as drivers demand $40,000 to cross
Sudanese fleeing conflict stuck at Egypt border as drivers demand $40,000 to cross
Major clashes between rival parties have been rocking Sudan for a couple of weeks now. Over 460 people have been killed, with thousands injured and many more displaced. Hospitals have gone out of service, while a number of humanitarian organisations have paused operations. Several countries have rushed in to evacuate their citizens and embassy staff from the country.
Meanwhile, a family escaping the violence say they are among thousands stuck at the Egypt border as local drivers demand $40,000 to charter a bus to get across. On a normal day, the cost of chartering a bus to cover that 30 km would be around $3,000, said Fadi Atabani. Crossing on foot is prohibited. Only people travelling on buses with special permits can go through.
Keep Reading
The family of seven, including an 88-year-old woman and three children under 10, fled the fighting in the capital Khartoum a couple of days ago. Describing the perilous situation to the BBC from the border town of Wadi Halfa, Atabani said: "I cannot guarantee my children's medical health here, we are in the middle of the desert."
He criticised drivers of taking advantage of the situation. Nevertheless, since most of the family members have British nationality, Atabani is appealing to the UK government for a bus that can get them across the border. But despite repeated efforts to get help from the Foreign Office, the situation hasn't changed for the better, relatives in the UK say.
According to officials, British citizens need to travel to Wadi Seidna airfield near the capital for evacuation. It's a difficult two-day bus journey away. People wanting to escape need to get to that airfield at their own risk, said Atabani, adding "Why would I risk my family?" Moreover, Turkey on Thursday said an evacuation plane coming in to land at the airfield was fired at.