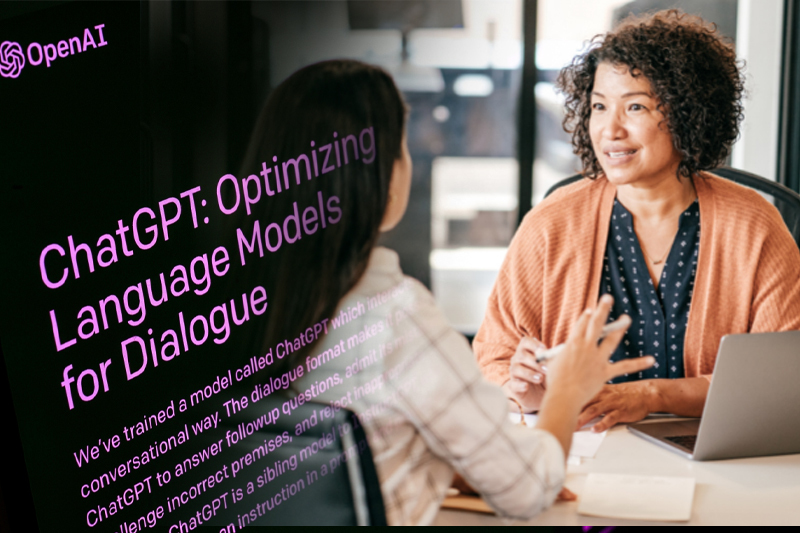 How ChatGPT could change the recruitment process as we know it
How ChatGPT could change the recruitment process as we know it
Since last November, AI chatbot ChatGPT has blown minds of millions across the globe with its ability to generate anything, from intricate essays to effective codes, in moments with just basic prompts. Anyone with internet access can now have the best writing skills if they don't.
Such tools have started changing hiring processes as well. A number of candidates are already seen using ChatGPT to write CVs and cover letters. Leveraging a dataset containing 570 billion individual words, the tool from OpenAI can also write convincing emails to hiring managers.
But it's just a small piece of how Artificial Intelligence is transforming recruitment processes. Hiring managers aren't oblivious – they understand jobseekers' increasing reliance on generative AI. This could move recruiters away from the traditional modes of evaluating candidates.
Not all recruiters, however, see the use of generative AI as a worrying development. Adam Nicoll, group marketing director at UK-based recruitment and job-consulting firm Randstad says he wouldn't necessarily consider this cheating the recruitment process.
Keep Reading
He believes using AI to generate a neat summary of career highlights is similar to asking a friend to review your CV. Moreover, time-poor hiring managers may be unlikely to identify which cover letter was written by a jobseeker and which one by ChatGPT, Nicoll added.
Elaborating further, he says recruiters have already started putting less emphasis on traditional modes of testing candidates, anyway. The cover letter is potentially just a box-ticking exercise now since hiring managers go through a resume in less than 10 seconds, he added.
Instead, Nicoll believes, a growing number of recruiters now prefer looking at a candidate's social media and LinkedIn profile in order to understand their personality better. Moreover, since AI can compose these written materials, employers may introduce harder assessments.
Assessments demanding more creativity from the candidate are likely to get the spotlight now as the way generative AI arranges data is interesting but not particularly creative, says Vince Miller, reader in sociology and cultural studies at the University of Kent in the UK.
Additionally, face-to-face settings could start getting greater emphasis, says Brooke Weddle from Washington-based McKinsey & Company.
Compared to cover letters which don't actually convey a lot of information necessary to make the actual hiring decision, the interview process helps recruiters look hard at a candidate's cultural fit and soft skills, Weddle added.