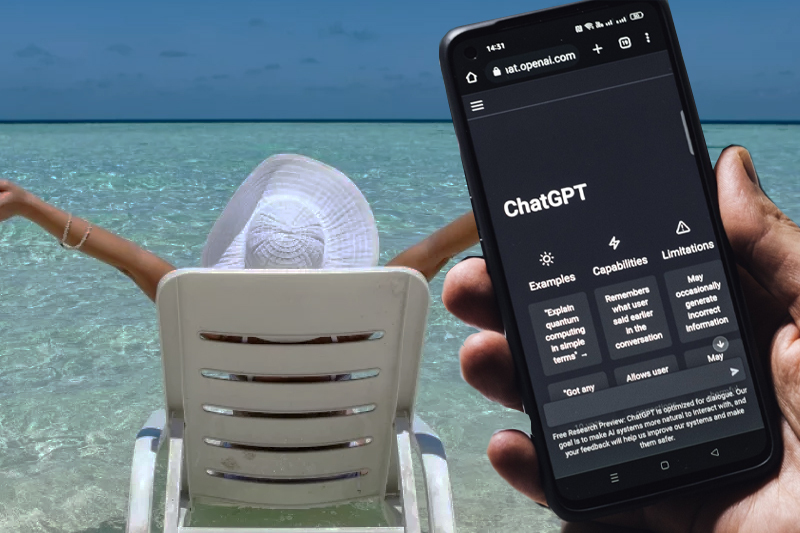 Can you use ChatGPT to plan travel?
Can you use ChatGPT to plan travel?
ChatGPT, an artificial intelligence chatbot developed by OpenAI, is always in the limelight for various reasons. It allows people to have human-like conversations. However, do you know that you can plan travel using ChatGPT?
Sometimes, travelling can be overwhelming. It takes effort to pack bags, book hotels, save for transportation, and search on the internet about decorations. Sometimes, travelling expenses can be bigger than our budgets. Searching on Google about different places and getting information can also be overwhelming.
Chat GPT-4, the latest version of Open AI's chatbot, can reportedly solve a variety of travel planning problems. It can recommend destinations as well as suggest hotels and flights based on custom criteria.
Keep Reading
Trip.com, an online travel agency that operates in 39 countries, incorporates a chatbot to make travelling easier for travellers. It helps to generate great ideas based on the user's specific criteria. TripGen, powered by the same artificial intelligence used by OpenAI, answers direct travelling questions. They can interact with the chatbot in English, Korean, Chinese and Japanese.
Kayak, another travel platform, has partnered with OpenAI to make travelling easier for people. It can compare flights and means of transportation. People can select their preferred destinations and means of transportation.
According to Bloomberg, ChatGPT can help to plan a family-friendly trip. When a person asked ChatGPT to find her five-star Caribbean resorts with kids' clubs and the ones that would accept her 4-year-old child, ChatGPT suggested The Four Seasons Nevis. The place accepts young kids to participate in its Kids for All Seasons programming.
ChatGPT also suggested Eden Roc Cap Cana in the Dominican Republic. The hotel is perfect for families with kids and its Koko Kid's Club takes 4-year-old children. It also recommended hotels like Malliouhana in Anguilla.
When a person asked about a trip to Turkey, the chatbot suggested places like Istanbul, Cappadocia, Bodrum, Antalya and Trabzon.