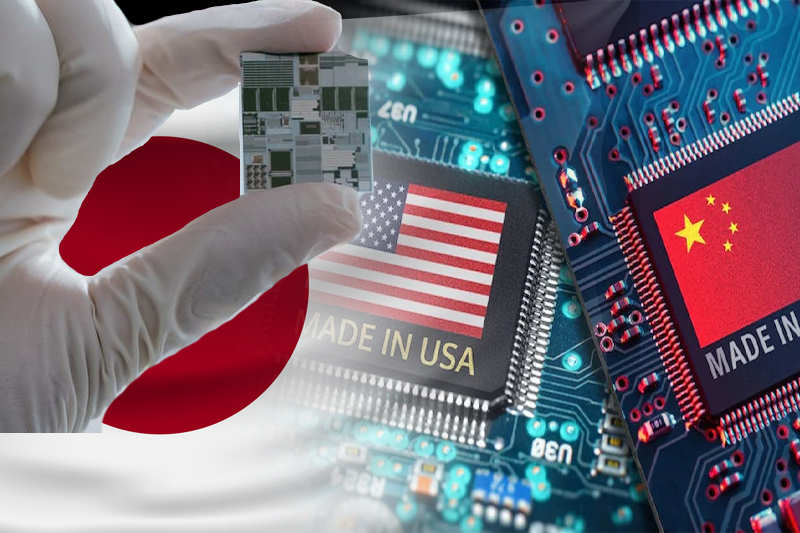 Japan intends to limit some equipment exports in response to the US-China chip war
Japan intends to limit some equipment exports in response to the US-China chip war
Following similar actions by the US and the Netherlands, the Japanese government says it intends to impose limits on some exports of components used to make computer chips. 23 different types of semiconductor manufacturing equipment will be affected by the regulations.
Semiconductors, which power everything from mobile phones to military hardware, are at the center of a violent trade battle between the US and China.
As a result of export restrictions put in place by Washington, China has frequently referred to the US as a "tech hegemony." Nevertheless, neither China nor the US were mentioned in the statement released by Japan's ministry of commerce and industry on Friday.
Being a technological nation, "We are doing our part to contribute to international peace and stability," the ministry claims.
Before the policy is put into effect in July, the public will have the opportunity to comment on it. Yasutoshi Nishimura, the minister of trade for Japan, told reporters that the action had nothing to do with American sanctions.
Keep Reading
"We'll continue exporting as long as they aren't being used for military objectives. We anticipate that there won't be much of an impact on enterprises," Nishimura kept talking.
Yoshimasa Hayashi, the Japanese foreign minister, was scheduled to visit Beijing this weekend when the announcement was made.
Mr. Hayashi said he will meet with his Chinese coworker Qin Gang to have "an honest and transparent talk to establish a productive and stable cooperation."
The equipment provided by big technological companies like Tokyo Electron and Nikon will be subject to Japan's regulations. These will have an impact on exports of anything from immersion lithography machines to tools for cleaning silicon wafers.
Lithography machines employ lasers to print microscopic patterns on silicon as part of the creation of microchips. Regardless of where the chips are manufactured, Washington announced in October that it will want licenses from businesses exporting semiconductors to China that use US hardware or software.
The Netherlands and Japan had also received a similar request from the US.