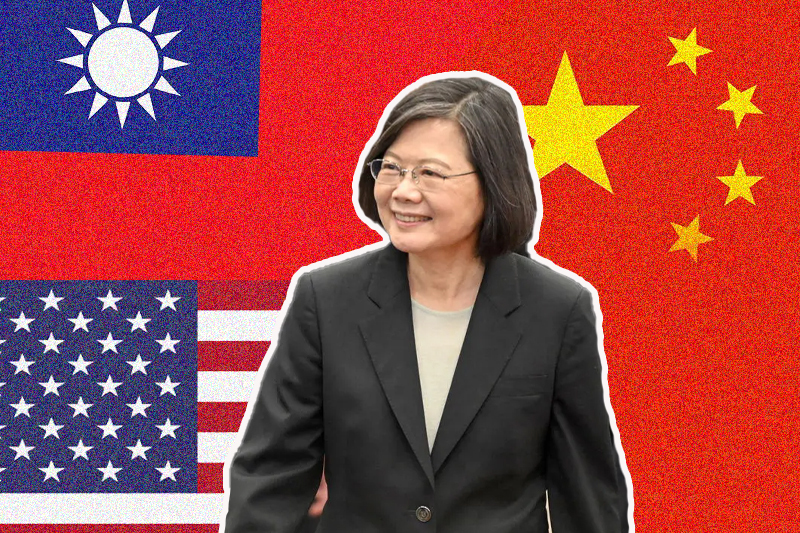 Taiwan President Tsai Ing-wen arrives in the US
Taiwan President Tsai Ing-wen arrives in the US
The President of Taiwan, Tsai Ing-wen, has arrived in New York in the United States (US) amid threats from China that there would be "resolute countermeasures" if she met with US House Speaker Kevin McCarthy.
On Wednesday, Tsai Ing-wen arrived in the US. She started her trip to Central America on Wednesday. She is reportedly expected to visit Guatemala and Belize in the coming week. During her planned stopover to the US, she is expected to meet US Speaker of the House Kevin McCarthy. Guatemala and Belize have recognised Taiwan as an independent country. However, the US has not formally recognised Taiwan, whose official name is the Republic of China (ROC).
China has condemned Tsai Ing-wen's visit to the US. China said that her visit could lead to a "serious confrontation". Subsequently, the US said that China should not overreact to Tsai's trip.
Keep Reading
During a press briefing in the US, John Kirby, Coordinator for Strategic Communications at the National Security Council in the White House, said, "This is a common occurrence. Other Presidents of Taiwan have transited the United States. Nothing unusual about this."
This week, Tsai Ing-wen will go to Guatemala and Belize. After meeting with leaders in Guatemala and Belize, she would return through Los Angeles. According to US media, she could meet with the senior US political leader in Los Angeles, a Southern California city.
Xu Xueyuan, the Minister at the Embassy of the People's Republic of China in the United States of America, reportedly said, "Leaders visiting Taiwan could lead to another serious, serious, serious confrontation in the China-US relationship." China's Chargé d'Affaires further said, "We urge the US side not to repeat playing with fire on the Taiwan question."
China's Ministry of Foreign Affairs also condemned Tsai Ing-wen's visit to the US. Zhu Fenglian, Deputy director and spokesperson of the information bureau at the Taiwan Affairs Office of the State Council, also opposed the visit.