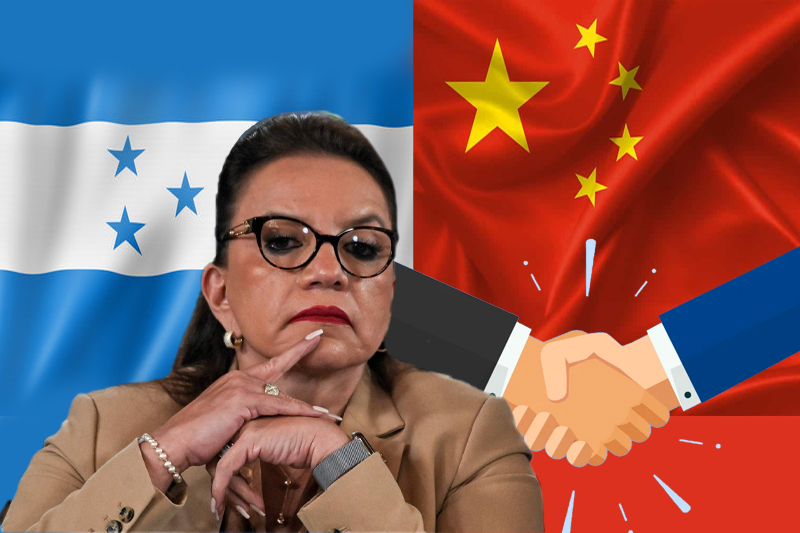 Taiwan isolation deepens as ally Honduras seeks diplomatic switch to China
Taiwan isolation deepens as ally Honduras seeks diplomatic switch to China
Taiwan has lost eight diplomatic allies since 2016 and now is in danger of losing one more as Honduras has announced plans to pursue official relations with China. Although it isn't clear if relations with the island nation would be cut, Honduran President Xiomara Castro had said she hoped to keep those ties in January 2022.
With the pivot, Castro, who assumed office in 2021, has fulfilled one of her campaign pledges.
Weeks before the president's announcement on instructing her foreign minister to pursue relations with Beijing, her government said it was negotiating with China to construct a hydroelectric dam. Beijing had even lent the Central American nation $300 million for a similar project a couple of years back.
Keep Reading
China considers Taiwan part of its territory and has long tried to isolate the island and prevent its partners from keeping ties with it. Should Honduras switch sides to China, Taiwan would be left with just 13 formal allies. The switch would also help Beijing expand its foothold in a region that has historically sided with Washington.
Taiwan carefully cautioned Honduras against falling into "China's trap" and making the wrong decision to damage the long-term friendship," the island's foreign ministry said in a statement.
The controversial move also comes weeks ahead of Taiwan President Tsai Ing-wen's planned trip to its Central American allies with a stopover in the US – a trip expected to raise the already simmering tensions between Washington and Beijing.
Tsai, who assumed office in 2016, could also hold discussions with US House Speaker Kevin McCarthy during the trip next month. McCarthy's predecessor, Nancy Pelosi, had visited Taiwan in August last year, drawing severe criticism from China.