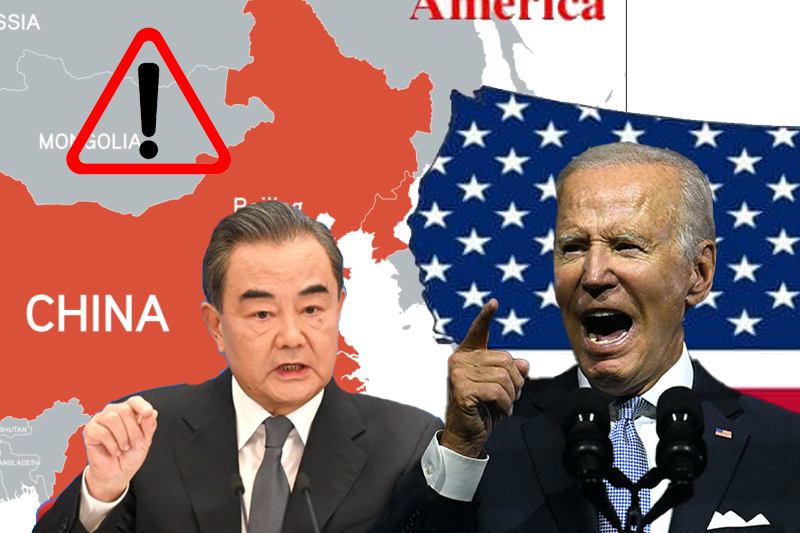 Chinese minister issues conflict warning until US reverses course
Chinese minister issues conflict warning until US reverses course
In a combative tone amid disagreements over Taiwan, COVID-19, and Russia's invasion of Ukraine, China's foreign minister warned Washington of "conflict and confrontation" if it does not alter its approach in relations with Beijing.
Language used by Qin Gang seemed to betray hopes that China will stop using its combative "wolf warrior" attitude. It came after Chinese leader Xi Jinping said that the US-led Western countries were attempting to encircle and suppress China.
Washington's China policy has "completely departed from the rational and sound track," Qin said at a news conference Tuesday during the annual meeting of China's ceremonial legislature.
As Xi's administration has adopted assertive foreign policies, China's relations with Washington and its neighbours in Japan, India, and other Asian countries have deteriorated.
Keep Reading
In his first news conference since taking over his position last year, Qin warned that if the United States does not apply the brake but instead keeps moving in the wrong direction, there would undoubtedly be friction and confrontation. Such competition is a careless bet with the fundamental interests of the two peoples and even the future of humanity as the coin of the realm.
On Monday, Xi accused Washington of hindering China's progress.
Xi was quoted by the official Xinhua News Agency as saying, "Western countries led by the United States have adopted all-around containment, encirclement and oppression of China, which has posed unprecedented severe obstacles to our nation's development.
Officials in the United States are growing more concerned about China's objectives and the potential for conflict over Taiwan, a self-governing island democracy that Beijing claims as part of its territory. Several people in Washington have urged the American administration to do more to limit Chinese influence abroad.
Particularly concerning are allegations of Chinese espionage against the United States and Beijing's influence operations there.
While Xi's government attempted to frighten the island by launching missiles into the sea and flying fighter planes close by, the two countries have exchanged heated words over Taiwan.
Also read:- UAE President receives Olena Zelenska and donates $4 million to Ukrainian children