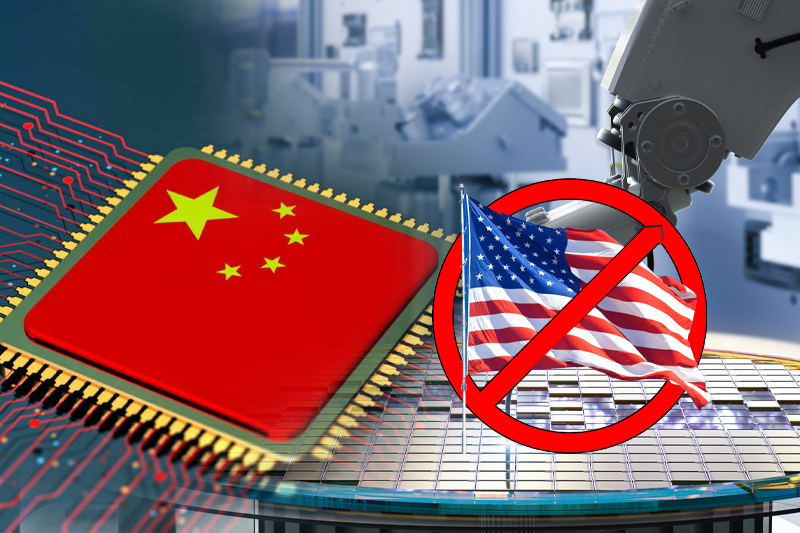 What will be the effects of the US export ban on China?
What will be the effects of the US export ban on China?
As a result of the U.S. seeking corporations with nations like Japan and the Netherlands, U.S. export restrictions on chipmaking equipment have increased.
The United States offers assistance to Japan and the Netherlands.
Although the U.S. has not gained the absolute support of other countries to hinder the tech sector of China through severe export restrictions, it is firm enough to make unilateral efforts to sabotage China's tech ambitions. To gain their support in tightening semiconductor equipment export restrictions, the United States made a deal with Japan and the Netherlands on January 27, 2023.
Reports indicate the Biden administration is considering suspending Huawei from all U.S.-developed technology and exports. Washington has also halted export license approvals.
Impacts of restrictions
During the Biden administration, heavy restrictions were imposed on semiconductor chip exports to China in order to maintain its leadership in the technical sector. In accordance with the sanctions, US semiconductor firms are prohibited from selling or exporting chips produced with US semiconductor technology to China. Washington's rules also prohibit citizens, green card holders, and residents from working in chip companies owned by China.
Keep Reading
Why are China's exports restricted?
A historic trade act named the 'US-China Relations Act of 2000' was signed by the then President of the U.S., Bill Clinton, in 2000. As a result of this Act, Beijing established permanent normal trade relations with the U.S., resulting in a massive trade increase of $231 billion a year, propelling China to become the global leader in manufacturing.
As Beijing has now surpassed the U.S. in making cutting-edge technology, the Biden administration is looking for ways to challenge its position on the geopolitical scene. As high-tech chips are necessary for gradually upgrading military technology, Washington has imposed restrictions on exports. Ironically, this may benefit Chinese suppliers of equipment needed for chip fabrication.
China suppliers
In China, the only semiconductor manufacturing lithography company, Shanghai Micro Electronics Equipment (SMEE), produces machines capable of manufacturing chips up to 90 nm. Low-end power management chips can be produced with these devices. In spite of the fact that it is the only effective competitor to ASML Holding NV, a global leader in lithography machines, it remains incompetent when compared to ASML or its Japanese competitors.
Naura Technology Group Co., Ltd. is a Chinese competitor in the chip equipment manufacturing business. They specialize in etching devices that rival those of Lam Research Corp.(LRCX.O), Applied Materials Inc. (AMAT.O), and Tokyo Electron Ltd. (8035.T). Their deposition machines work on silicon wafers via chemical and gas techniques, covering 55nm and 28nm processes. However, they still have some way to go before catching up with industry leaders worldwide.
Despite having a smaller market share than Lam Research and Applied Materials in 2021, Naura, a Chinese company, is a competitor to the American technology giants. It produced $444.9 million in 2021, 2.5% of Applied Materials' total revenue. In addition, Naura specializes in 5nm chip-making technology and etching equipment which removes excess material from silicon wafers.
ALso Read:- In Congress, there is a push to give Biden new powers to ban TikTok