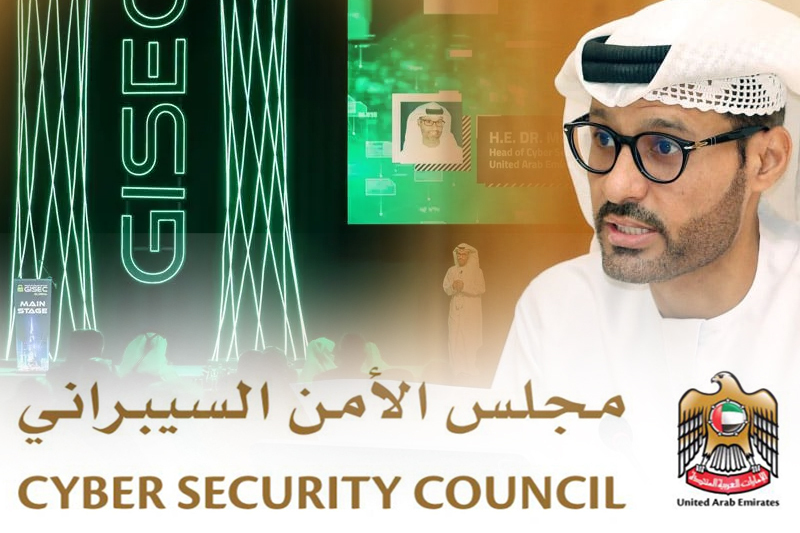 UAE Cybersecurity Council participates in GISEC 2023 exhibition
UAE Cybersecurity Council participates in GISEC 2023 exhibition
Organised by Dubai World Trade Centre (DWTC) and hosted by the UAE Cybersecurity Council, the 11th edition of GISEC kicked off Tuesday, featuring a whopping 500 exhibiting brands from 53 countries, more than 200 hours of immersive content, 1,000 of the world's top ethical hackers, and over 300 leading InfoSec speakers.
GISEC Global 2023 brings together more than 8,000 participants from all over the world and serves as a platform to discuss the latest trends, innovations, and solutions in this sector. The three-day annual cybersecurity event witnesses the participation of government agencies as well as individuals active in the cyber field to boost the cyber resilience of the region's growing digital economy.
It is packed with meticulous conference sessions, interactive sessions, product launches, keynotes, partner seminars, briefings, and much more.
Keep Reading
Dozens of tech titans such as Huawei, Honeywell, Cisco, and Microsoft are out in full force at GISEC, alongside noteworthy InfoSec companies, including Waterfall, Secureworks, Crowdstrike, CPX, Pentera, Spire Solutions, and Mandiant.
Running under the theme 'Connecting minds, boosting cyber resilience', GISEC Global 2023 is the Middle East's largest and most impactful cybersecurity event. Here are two more reasons why you shouldn't miss it.
The inaugural Hack-O-Sphere arena is witnessing more than 1,000 international ethical hackers confront real-world threats over a number of thrilling cybersecurity competitions. The final contenders shall face off on March 16 with a chance to win $1 million.
UnLock – Unearthing the next cyber unicorn
The GISEC Cyber Stars Pitch Competition is seeing roughly 100 cybersecurity startups pitch their innovative solutions. With a prize pool of over AED100,000 cash, winners of the Best Global Start-up, Best Regional Start-up, and Most Innovative Idea categories could be on their way to becoming the next cyber unicorn.